As with buying a property, selling a home in Beaver Lake comes with its own procedure and prerequisites to keep in mind before you begin. It may seem like a lot at first glance, especially for first-time sellers. However, it's important to remember that researching and learning about the home-selling process is crucial to ensure the transaction goes well and to reduce the stress that often comes with it. If you have committed yourself to selling your home in Beaver Lake, take a look at this expert guide to help you get started on the right track.
Preparing your home

Selling a home in Beaver Lake is all about the preparations that go into the home before you even list it on the market. Follow these tips to help you sell your home for top dollar.
Determine your home's value

How much is your home worth on the current market? Before you set a price on your home, you should gain a better understanding of how much it's worth. One of the best ways to gauge the value of your home is by using a home value estimator. You can also learn about market trends in your area based on historical data using the Federal Housing Finance Agency's House Price Index calculator. Your agent will be a valuable resource for understanding the fluctuations of the local market and where it may be headed in the coming months. They will perform a comparative market analysis to help you devise an accurate listing price for your property.
Interviewing real estate agents
Photo courtesy of Shutterstock
Real estate agents are incredibly helpful for selling a home faster and for a higher value. Interview a variety of different agents until you find one that best suits your needs. The best agents are friendly, ambitious, communicative, and resourceful.
Upgrades to improve your home's value

There are simple yet effective ways to improve your home's value, including performing repairs, upgrading old systems, and implementing new appliances and fixtures. Today's buyers primarily look for must-haves and upgraded features, such as energy-efficient lighting, double-bowl kitchen sinks, marble countertops, and hardwood flooring.
Good and bad times to sell

When it comes to listing your home on the Beaver Lake real estate market, getting the timing right is important. The best time to sell is during the late spring to the early summer season when buyer activity is highest.
Staging your home and taking photos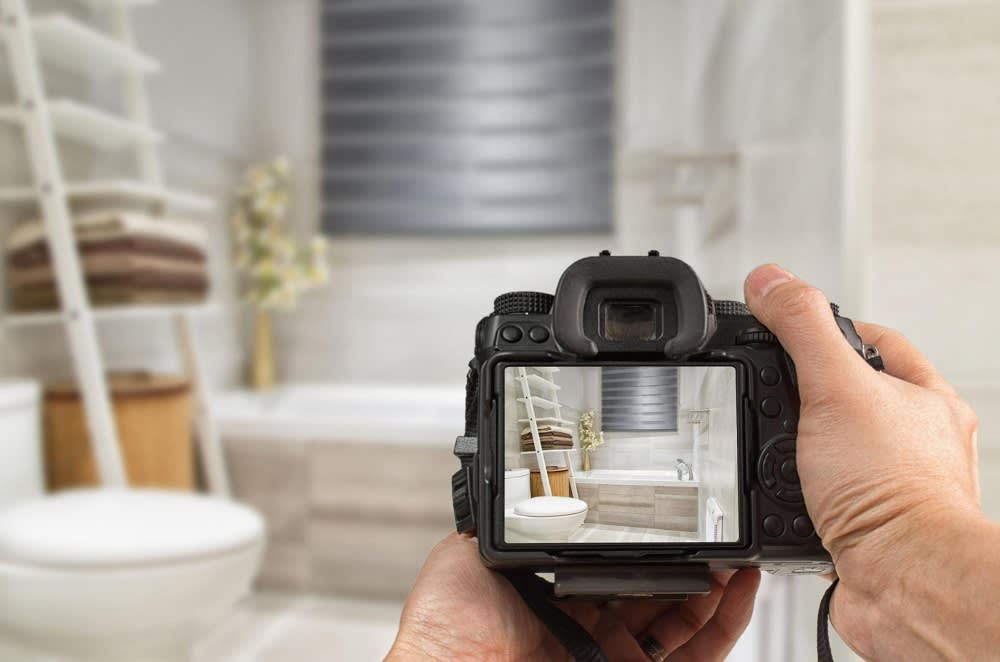 Photo courtesy of Shutterstock
Staging is the strategic use of space and furniture to highlight the best aspects of your home in a neutral, appealing manner. It's an effective way to demonstrate your home's potential to buyers and is considered a worthwhile investment. You should also consider professional photography. Home photographers can capture high-quality photos that further emphasize your home at its best.
Selling your home

Now that you've prepared your home effectively, it's time to list it for sale and spread the word. Here are a handful of recommendations to market your home across a broader audience.
Listing on the MLS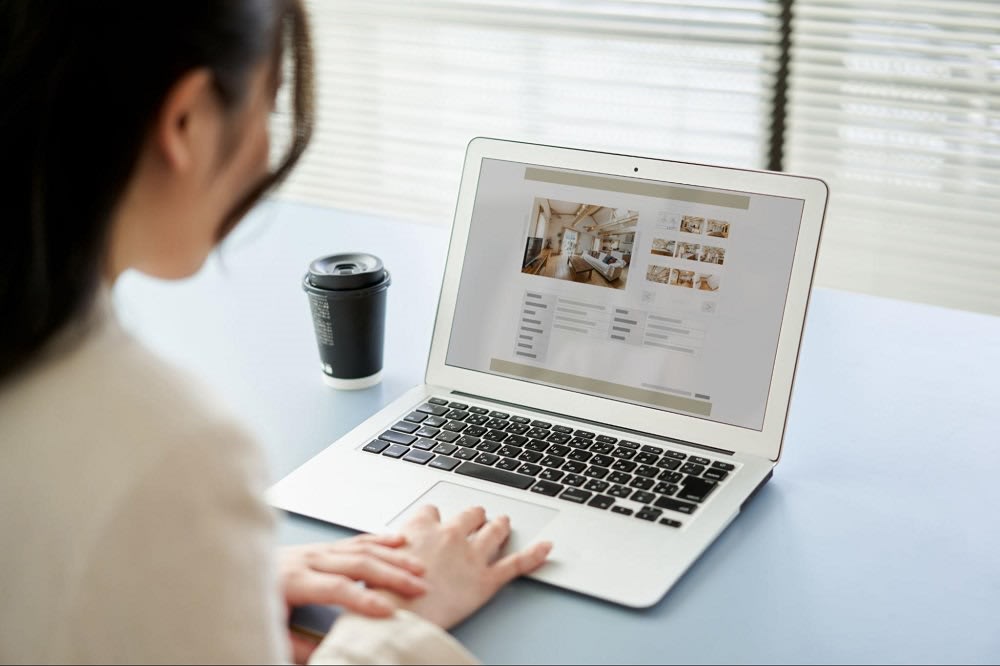 Photo courtesy of Shutterstock
The multiple listing service (MLS) is an online database that connects hundreds of agents and their clients. Your agent will list every detail about your home and connect to their associates who may have buyers interested in your listing.
Open house & virtual tours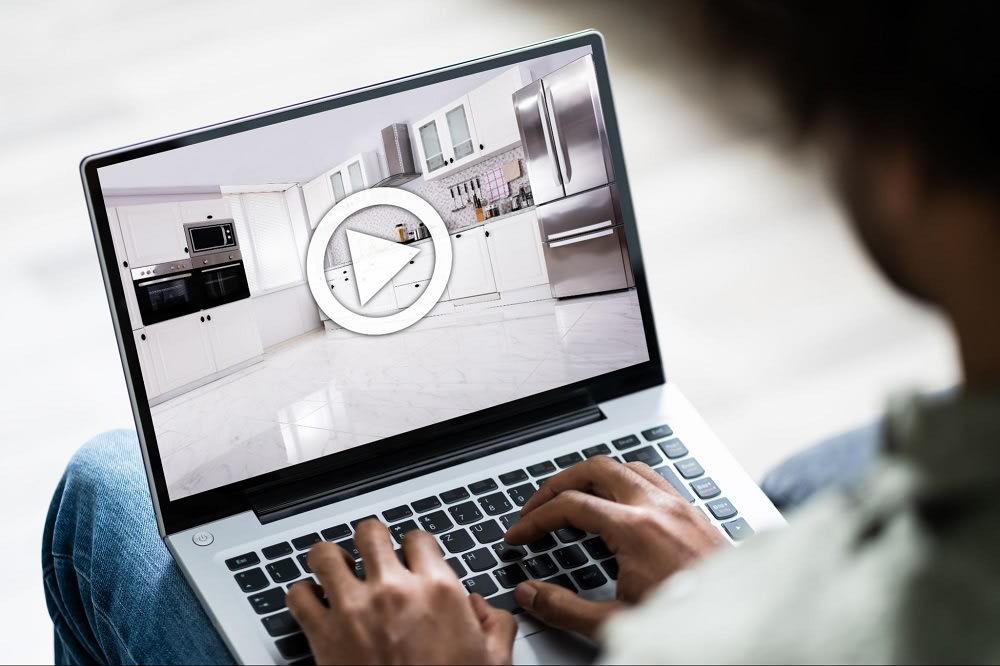 Photo courtesy of Shutterstock
Consider hosting an open house or scheduling virtual tours. Getting to know your home is important for buyers and presents you with the opportunity to showcase your property at its best. Photos are a great way to attract initial interest, but tours help keep and strengthen that interest.
Cash vs. traditional

Selling your home for cash is typically faster and more reliable since buyers need proof of the cash on hand. The downside, however, is that you may expect to sell for less than fair market value. On the other hand, a traditional (or conventional) home sale can net you fair market value or more, at the cost of taking more time and requiring additional procedures, such as appraisals and inspections.
Appraisal

You will also undergo the home appraisal process. A home appraisal provides a fair market valuation of your property based on an inspection, recent sales of comparable properties, current market trends, and specific details of your home. It's useful for determining a reasonable price for the property.
Escrow

You will enter escrow, which is the time period after you and the buyer have signed a home sale agreement and have chosen an intermediary. During this time, legal preparations are underway for both buyer and seller, the buyer's lender will order a home appraisal, and the buyer will make additional arrangements based on their contingencies. As the seller, you must ensure your home is ready to be inspected.
Closing costs

Closing costs are additional fees that must be paid upon the completion of a sale. They are usually 3-6% of the sale price and include transfer taxes, title insurance, attorney fees, escrow fees, and any amount owed on the mortgage. Sellers also typically pay the commission for both their own real estate agent and the buyer's agent.
Frequently asked questions about selling your Beaver Lake home

If you're selling for the first time, you probably have several questions. Fortunately, you're not alone. Here are answers to some of the most frequently asked questions about selling a home in Beaver Lake.
How can I sell my Beaver Lake home faster?

Spread the word. List with the MLS. Consult your real estate agent for the best marketing strategies to market your home across a broad audience. It's also recommended to price your home accurately to attract more buyers.
How can I get the most money for my Beaver Lake home?

There are a number of ways to maximize profit on your home, including the following:
Pick the best time to sell for your local market.

Work with a local agent.

Set a reasonable price.

Consider minor home improvements and repairs as needed.

Improve your curb appeal.

Most importantly, spread the word.

Is staging my home worth it?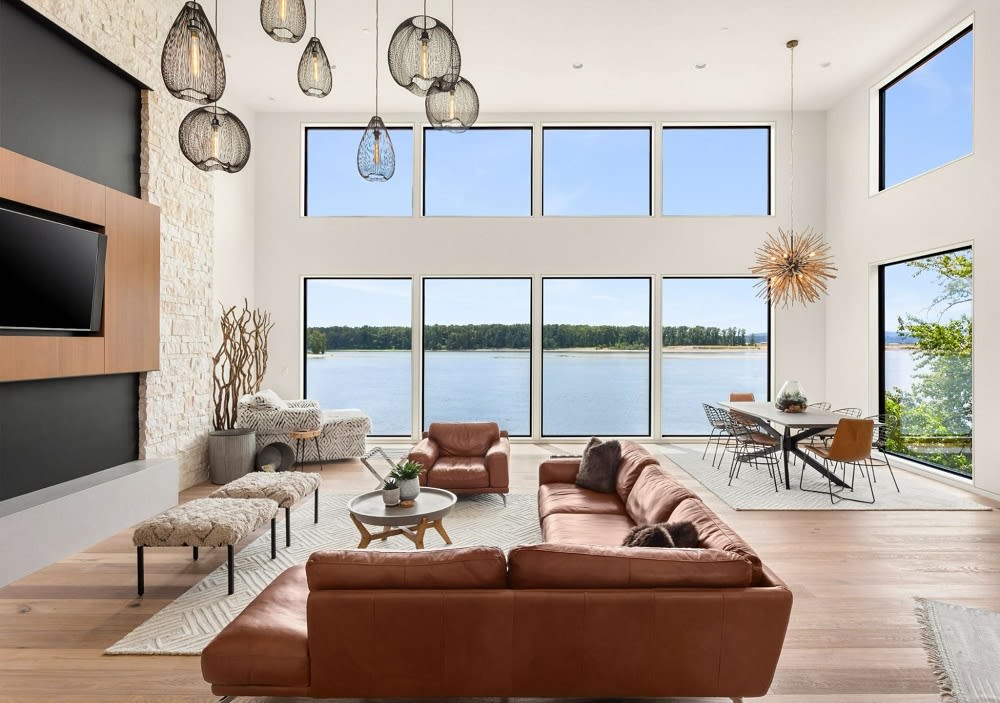 Photo courtesy of Shutterstock
The short answer: yes. The long answer: your home needs to appeal to a wide variety of buyers with differing styles and tastes. Home staging is a great way to make sure your home looks good as new while maintaining its unique charm. After all, buyers don't want to be reminded that another family lives there; they want to be able to imagine themselves in the space.
Can I sell my Beaver Lake home without a realtor?

While you can sell without a real estate agent, it's strongly advised that you hire one. Real estate agents are trained experts that can help you sell your home faster and for a higher amount, and their negotiation skills will prove valuable along your journey.


If you are preparing to sell a home in
Beaver Lake
, your next move should be connecting with an elite real estate agent who specializes in the area. There's no better candidate for the role than
Margo Allan
, a devoted, five-star broker with proven expertise in the Beaver Lake area. Get in touch with her today!

*Header photo courtesy of Shutterstock