Imagine sitting on your deck, a soft breeze blowing, the sound of gently lapping waves in your ears. Birdsong fills the air, and you can smell the freshness of pine.


Lakeside living truly is idyllic, but owning a waterfront home comes with unique challenges. Well-prepared lakeside residents do their homework to ensure their Pine Lake Sammamish homes are kept in top condition. Here are eight tips to help residents and future homeowners maintain their lakefront Sammamish real estate properties.
Keep it clean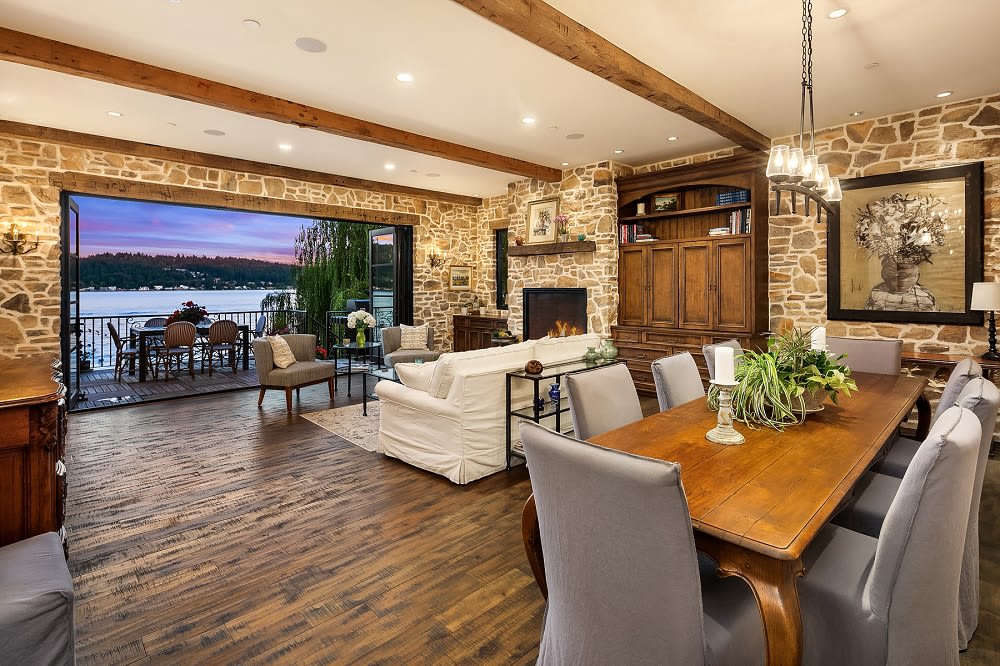 Lakefront properties are more exposed to wind, water, dirt, and mildew than landlocked properties are. These elements can systematically destroy your home's exterior surfaces. Regular cleaning is critical to preventing damage to your Pine Lake waterfront home's windows, siding, decks, patios, and masonry.
Take care to clean out gutters and avoid blockages that can damage your home's fascia. Power washers are a good option but remember that too much pressure can cause more harm than good. If you want to avoid harsh chemicals, several
green options
are available that are effective and won't upset the balance of delicate lakeside ecosystems.
Maintain exterior surfaces
Whether your home has wooden, vinyl, stone, or brick siding, it is critically important to keep moisture out. Peeling paint or gapping seams can let water in, often unnoticed until the damage has been done. Make sure painted surfaces are unblemished. Examine vinyl or composite materials for gaps or breaches. Fill or repair damaged mortar in masonry or stone surfaces.


Consider using weather-resistant materials in windows or siding, but even these can become damaged if they aren't maintained and sealed periodically. Lake breezes aren't always gentle, and they can also cause damage to exterior surfaces, leaving gaps that let moisture in. To protect your investment, you may consider hiring a professional to audit your home's exterior annually.
Trim those trees
Those towering pines shading the patios on Sammamish real estate may be lovely, but if they aren't properly maintained, they could be hazardous to your home. If limbs are over power lines, roofs, decks, or docks, they can cause severe damage, especially during a storm. An ounce of prevention is essential here, so regularly scheduled tree maintenance is necessary for any lakeside home. Be sure to follow any homeowner association guidelines before attempting tree maintenance on your own.
Protect outdoor furniture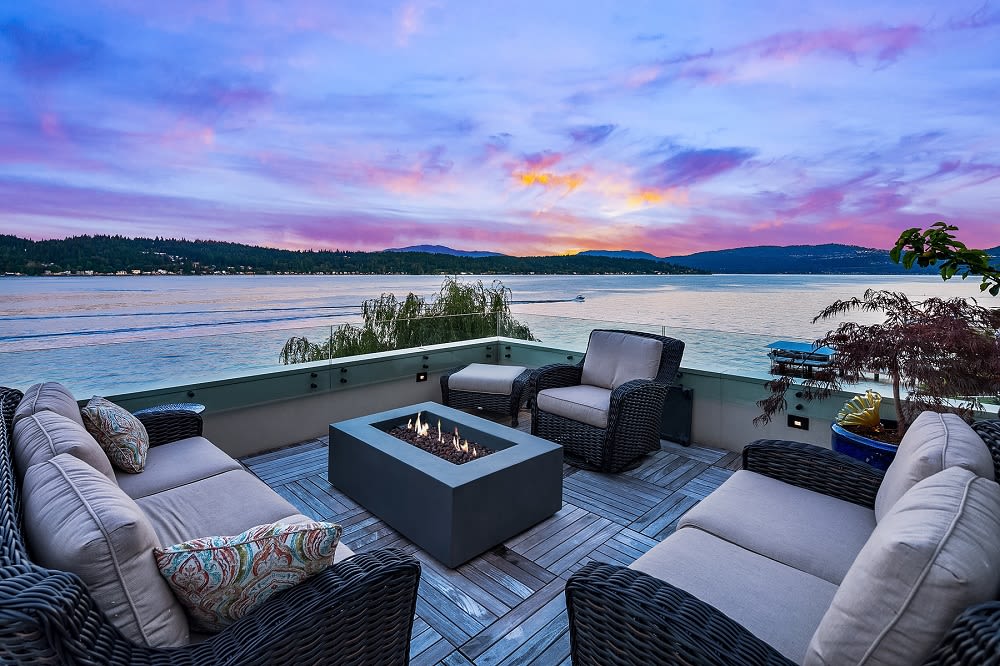 Lakeside residents want to enjoy their home's natural setting with comfortably appointed outdoor spaces. But how do you keep your patio and deck furnishings looking new? Your best bet is to
keep them covered
when not in use. If the cushions are removable, you can store them somewhere protected and dry, like a garden shed or interior closet.
Even with the best precautions, however, the relentless moisture experienced by Sammamish real estate may still take its toll. Some cushion covers can be removed and cleaned in a washing machine. If the covers aren't removable,
here is a solution
to remove, and even prevent, mildew and mold growth. Metal and wooden furniture should also be protected and kept clean and dry. Examine metal frames for signs of rust; be sure to remove them with a wire brush and seal it.
Wooden furniture also needs to be regularly sealed and treated. For more carefree lakeside living, you may want to select outdoor furniture made with durable, low-maintenance, weather-resistant materials. There are many
beautiful options
, so you don't have to sacrifice style and luxury.
Be prepared for storms
High winds and rain can cause extensive damage to lakefront homes, so being prepared is your best option to avoid expensive repairs. When a storm is coming, "batten down the hatches" by securing or stowing any objects that could get tossed around in high winds. This includes hanging plants or small planters, patio furniture, deck awnings or umbrellas, and dock accessories.


Make sure windows and doors are correctly weatherized without loose screens or gaps. A strong wind combined with rain can drive water into holes or force any loose areas open to exposure. Keep gutters clean, so heavy rains can drain properly away from your residence. Make sure downspouts are working properly to direct water flow away from foundations.
Keep out critters
Proximity to nature is one of the perks of lakeside living and a crowning feature of Sammamish real estate. But that also means dealing with animals and insects that are also drawn to this beautiful habitat. Rodents, insects, and birds can damage gutters, roofs, and exteriors, so you may want to schedule regular pest control maintenance for your home.


Don't forget your deck and dock, an irresistible spot for termites and other pests. If you find your dock needs to be repaired or replaced — due to critter activity or general wear — you may want to
seek the advice of a professional
to repair or replace your dock with the weather-and pest-resistant materials to make sure it is safe and functional for years to come.
Dehumidify indoor spaces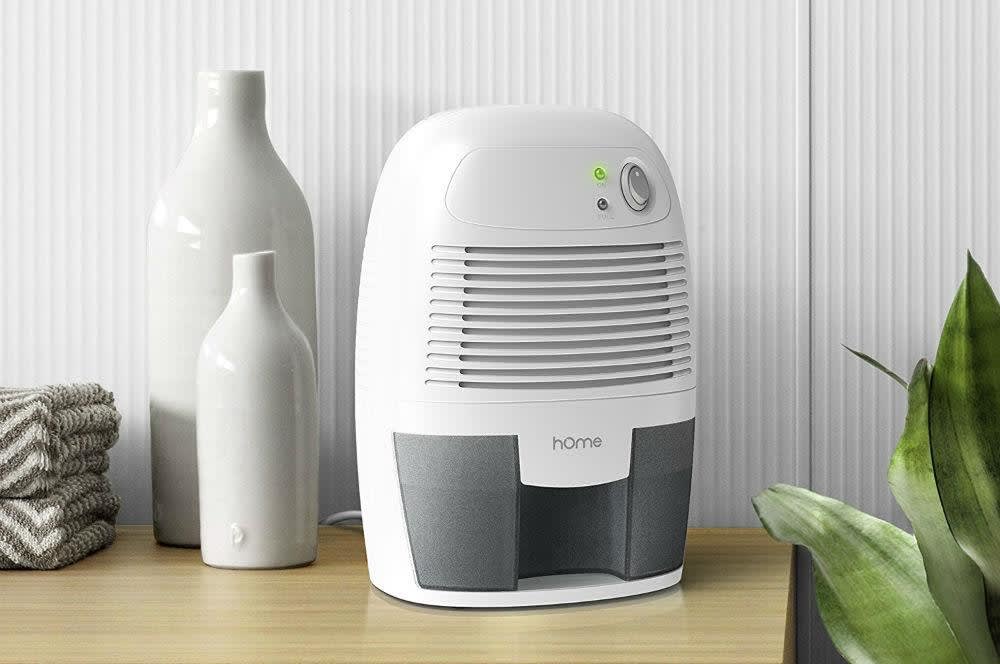 Photo Courtesy of NTDTT
When you live by the lakeside, too much moisture can be a problem inside your home, especially in rainy Washington State. A good quality dehumidifier is essential to keep your home dry and inhibit the growth of mold and mildew. This is particularly important in high moisture areas like kitchens, bathrooms, basements, and crawl spaces. Roof or plumbing leaks can exacerbate this problem, as can mold growth in HVAC systems. Homeowners should inspect these areas often and schedule
periodic assessments by a professional
to keep their indoor air quality clean and healthy.
***Obtain proper insurance
Homeowners and those looking at Pine Lake Sammamish homes for sale should protect their property with the appropriate insurance. Consult your homeowner's insurance provider to determine the best coverage type. There is also information about national flood insurance
here
.
Lake living simplified
For more information on Pine Lake Sammamish homes for sale or other lakeside Sammamish real estate options, get in touch with
Margo Allan
. She specializes in luxury lakefront properties and can answer all your questions. Contact Margo today to find your next dream home in Lake Sammamish.