Perhaps you're getting ready to enter the Lake Sammamish real estate market, or maybe you're thinking about what future competition for Lake Sammamish homes for sale might be like when it's time to sell your home. Whatever the case, we've put together a list of some of our favorite ideas for boosting your home's return on investment. We think these tips will help you get the maximum return on your home whenever you decide it's time to sell.
1. Replace your old garage door
Not only will this increase your curb appeal, but a new garage door will also help cut down on energy costs. A new garage door can help insulate your home better, which will save you money on heating and cooling. A new garage door might also come with a lifetime warranty, and you can opt for a door with top window panels, which is especially aesthetically pleasing on Lake Sammamish homes for sale.
2. Install a new front door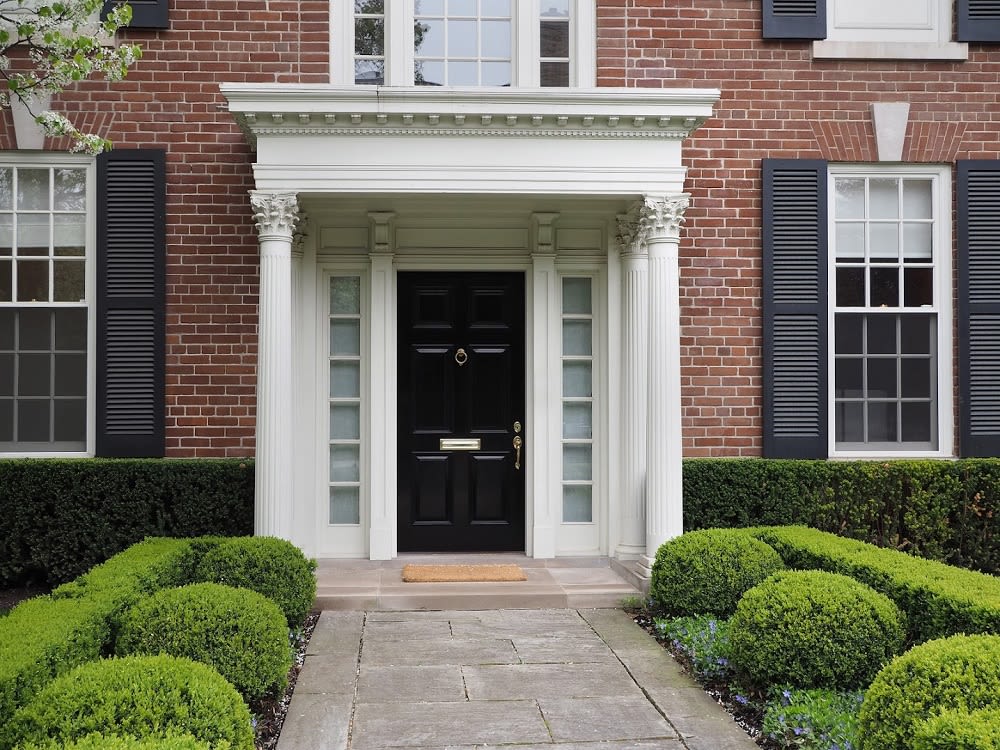 Charcoal or black doors are especially popular right now. But even if you choose to go with a different color, think about adding privacy glass that lets in natural light, and consider clean lines first. You might even want to look at
Dutch doors
, a door divided into two halves that allow you to open the top half while the bottom half remains shut.
3. Pull off a "minor" kitchen upgrade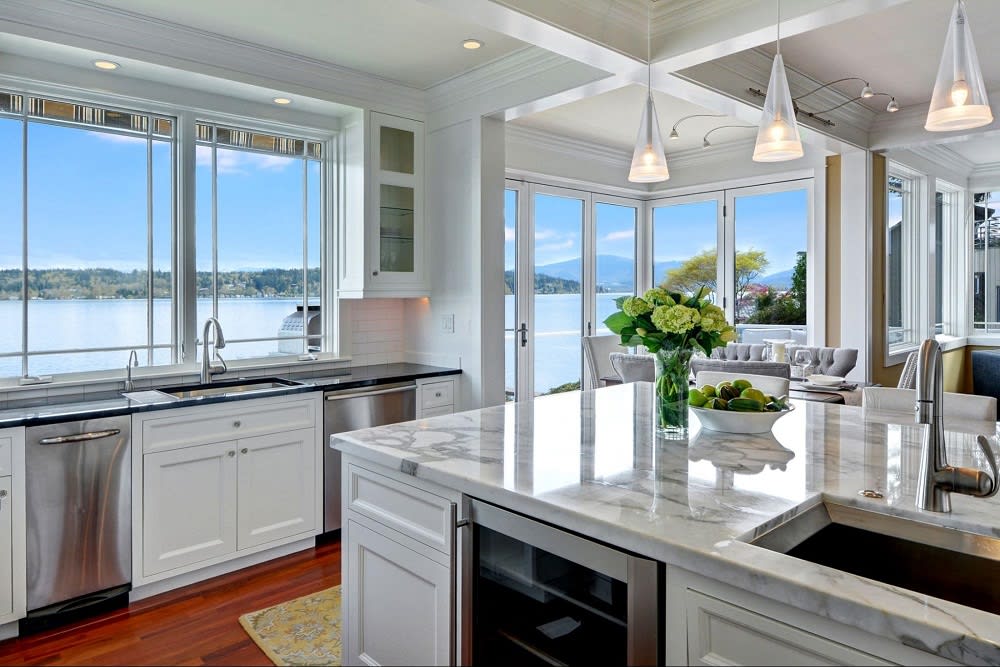 Obviously, if you want to tear apart your entire kitchen and start over from scratch before listing your house among other Lake Sammamish homes for sale, you'll spend quite a bit of money, but you can also make a good portion of it back. However, if you want to opt for something a little less extensive, you could purchase new stainless-steel energy-efficient appliances, or you could replace your cabinet fronts without replacing the entire cabinets. If you choose to go for new cabinet fronts, white tends to be the best choice, while neutral colors and dark green are also good options to consider.
4. Touch up your bathroom
This might be as simple as painting the walls, putting in ceramic tile floors, or installing new sink features. You might also choose to paint your bathroom cabinets as well, which can make them look as though they've been replaced more recently than they actually have. If you opt for new drawer or cabinet knobs, look for brushed nickel or matte stainless steel if you're going for a modern look or oil-rubbed bronze if you want your bathroom to have a more "classic" vibe.
5. Update your mailbox and house numbers
This may seem small and insignificant, but these are two of the first things a potential buyer of Lake Sammamish real estate will see when they arrive at your home. If they see a nice, new mailbox and crisply-painted house numbers, that may give them a certain expectation about what things will be like inside the home. However, if they see an old, dented mailbox or faded house numbers, they may wonder how well the home has been cared for inside. This is also one of the lower-cost ideas on this list.
6. Improve your outdoor spaces
These days, people love spending time outside, and this is something you should take into consideration when preparing your home to sell. This doesn't mean you have to install a pool (although that's not a bad idea either) - it might be as simple as installing a fire pit or outdoor fireplace, improving the lighting around the deck or patio, or touching up some exterior paint in places where it has started to fade. If you're able to add an outdoor kitchen or improve your outdoor kitchen space, that can also be a great way to raise the ROI of your Lake Sammamish real estate.
7. Update your windows
Updating your windows will serve a few important purposes. First, new windows can boost curb appeal while letting more natural light into your home. They can also help with insulation, making your home warmer in the cooler months and cooler in the warmer months. New windows will help make your home more efficient and cut down on energy costs.
8. Don't neglect the details
As fun and exciting as it can be to think about making large-scale improvements to your Lake Sammamish real estate, it doesn't negate the importance of making sure the small details are also taken care of. You've learned to ignore these things after spending so much time in your home, but buyers may notice these things quickly, and it can leave a bad impression. Don't forget to take cleaning and organization seriously. If there's any paint that needs to be touched up or improved, make sure it's taken care of. Sweep and clean under your kitchen appliances, throughout your entire bathroom, and even in closet spaces that you haven't used (or used much). Buyers may want to look inside here when they see your home, and you don't want them to be put off by what they find. Lastly, make sure the yard and flower beds are well-maintained so the buyer doesn't have to wonder if poor landscaping is a reflection of what the house is like inside.
Ready to sell your Lake Sammamish real estate?
After you've put a few of these ideas into practice, if you're thinking about taking the next step in selling your home,
Margo Allan
is a great person to talk to. Margo is a recognized Seattle Magazine 5-star broker who specializes in Lake Sammamish real estate. She will be able to help you get the best return on your Lake Sammamish home.
Contact Margo today
.