Whether you live in the area or are looking for a place to move that has endless nature activities, Lake Sammamish is a great place to start. This area has an incredible amount of community-run events, parks, and other lakeside activities. You'll never be out of things to do.
We've gathered six of our favorite activities in Lake Sammamish, so whether you're looking for the best restaurant, a good boat launch, or some great hiking trails, you'll find it all here.
If you're considering Lake Sammamish real estate, reach out to Martin Phillips, and his team will happily assist you in finding your ideal luxury home. Martin Phillips real estate is experienced in finding high-end real estate for determined buyers.
1. Visit the hiking, biking, and running trails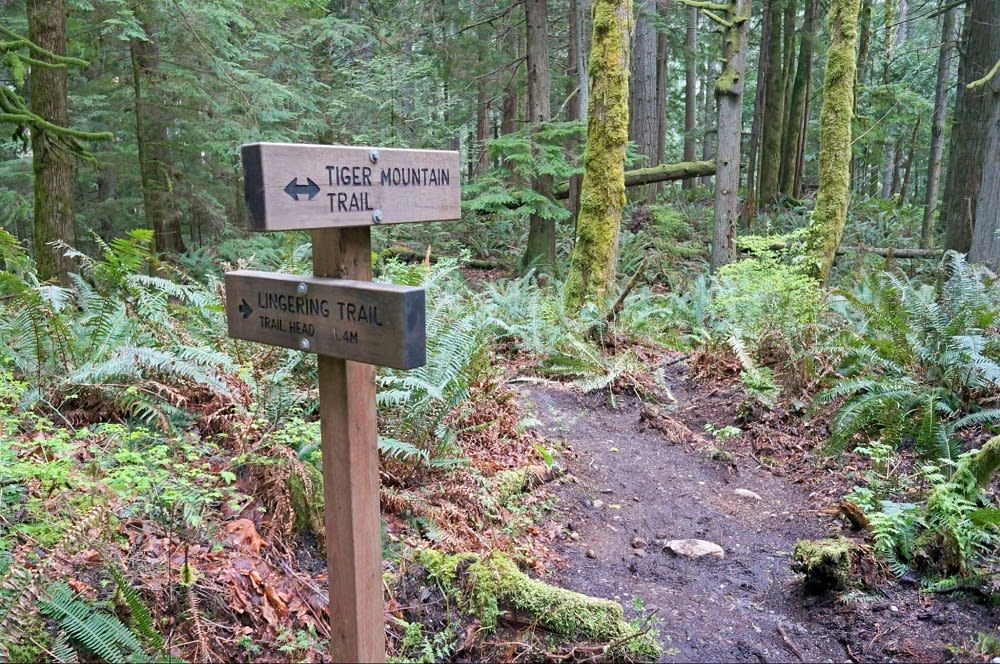 Photo courtesy of Issaquah Alps Trails
When you live in Lake Sammamish, you'll soon realize some of the most amazing things to do are enjoying the stunning scenery. Heading out to the many recreational trails for hiking, biking, or running is sure to fill your day with fun and exercise. These activities are great to tackle solo, but a lot of them are family-friendly if you're hoping to get the kids outside. When you invest in Lake Sammamish real estate, you can position yourself only minutes away from the area's best trail systems with hundreds of acres to explore.
Here are a few of the best trails in the area:
East Lake Sammamish Trail
Located near Issaquah, Washington, expect this trail to be about 10 miles long. It's accessible all year long and provides multiple paths and activities for a variety of skill and fitness levels. Enjoy the outdoors, drink in the fresh air, and explore the natural land of East Lake Sammamish. Dogs are welcome when they're leashed, and the trail is used for many activities, such as walking, running, and bird-watching.
Issaquah Creek Trail
Issaquah Creek Trail is a great option if you're looking for something a bit shorter, but keep in mind it tends to be slightly busier. The trail features a view of the river, where you'll see plenty of kayakers and paddleboarders. Similar to East Lake Sammamish Trail, this trail welcomes dogs as long as they're leashed and is designed to entertain a variety of users. You'll see walkers, runners, bird-watchers, and others who want a relaxing afternoon on the beach.
Lake Sammamish Kayak
This trail is much longer than the others, at around 15 miles. Lake Sammamish Kayak is great if you're looking for a day hike. The trail is rated as moderate, so it's accessible to a variety of skill and fitness levels. It's a great way to go if you're hoping to spot some wildlife or looking for a secluded camping or hiking spot. The trail is popular between April and October, and like the other trails, dogs are more than welcome if they're kept leashed.
Issaquah Alps Trails
These trails
have daily guided hikes and are rated from moderate to strenuous. Make sure you do your research before attempting one, so you find a trail that's suitable for your fitness and skill level — and your desired activity.
2. Check out the parks and nature spots
The area of Lake Sammamish has some incredible parks for you to explore. Every park in the area is unique and has something special about it. Whether you're looking for a shoreline park where you can enjoy the boat launches, kayak rentals, or other water sports, or if you want something more woodsy and secluded, you're sure to find something to suit your mood. As you consider Lake Sammamish real estate, consider what you'd prefer to live closer to. Check out all the parks and their facilities so you can position yourself close to your favorite Lake Sammamish Park.
Here are some of the best parks in Lake Sammamish to visit:
Lake Sammamish State Park
Keep in mind a discovery pass is necessary for access to Lake Sammamish State Park, but day passes are available at the entrance for $10. This park is stunning and features two lakefront beaches, which are perfect for days spent swimming. It also has hiking and biking trails as well as plenty of kayaking and paddleboarding – with places to rent if you don't have your equipment. You can enjoy the picnic tables or nine watercraft launches or simply spend the day relaxing and fishing.
Marymoor Park
Marymoor Park — with its 640 acres and more than three million yearly visitors — is King County's largest, oldest, and most well-loved park. Situated on the northern edge of Lake Sammamish near Redmond, Washington, it offers numerous sports facilities, rock climbing, and a 40-acre off-leash dog park. Not only that, the park has a trailhead for biking and walking on the Sammamish River Trail. The park's boundaries also include a flying field for radio-controlled vehicles and a garden where pets can be memorialized. At the park's western boundary, close to the Sammamish River, are the historic Willowmoor farm and Clise Mansion. You can paddle to the Sammamish River for an enjoyable day out on the water. It's common for the park to host events like live concerts as well.
Timberlake Park
This is a phenomenal park if you're hoping to be immersed in nature. Timberlake Park has 24 acres of mostly forested area, but it also features a lakefront shoreline if you want a chance to cool down or have a picnic lunch by the water.
Weowna Park
This 80-acre park has a lot of activities for you and the family to enjoy. The park is most popular for its trail systems which offer stunning views of Lake Sammamish and Phantom Creek. Weowna Park is home to an impressive amount of old forest growth areas and lake views, as well as a lovely 2.5-mile trail featuring waterfalls and pools.
Idylwood Park
This is an excellent park for a family to visit. It has a beach for swimming as well as plenty of picnic facilities. There's a canoe launch, a playground, and plenty of open green grass for relaxing and enjoying the day. The park has 17 acres and is located on the northwestern shores of the stunning lake, offering plenty of opportunities for swimming and a chill beach day.
3. The Issaquah History Museums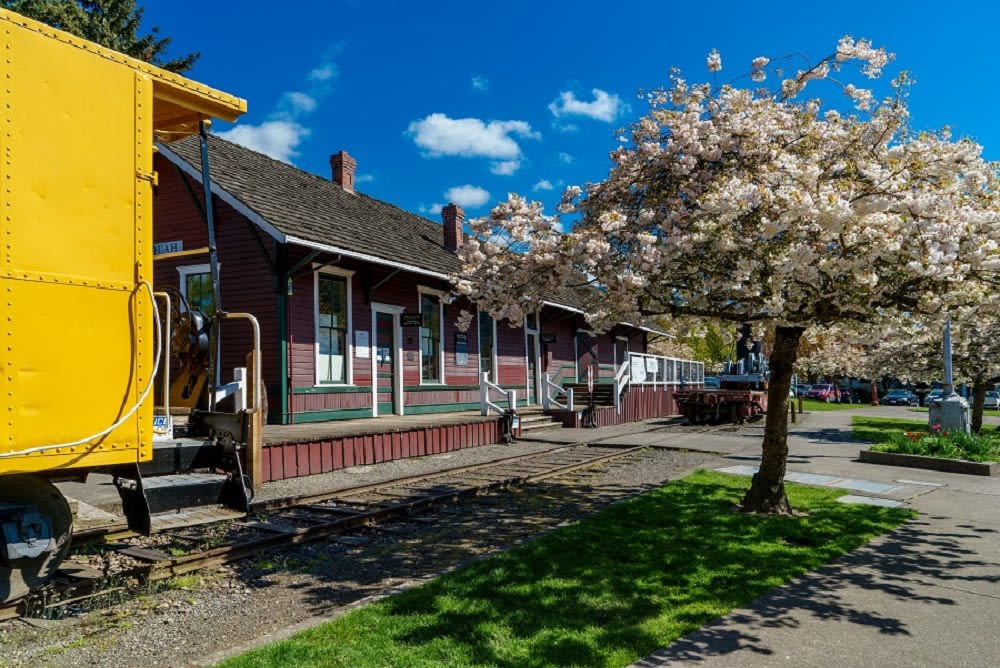 Photo courtesy of Issaquah History Museums
If you're considering moving to Lake Sammamish, it's a good idea to take some time to visit the
history museums
in the area. There is a lot of history to Lake Sammamish, even just the state park. The land was occupied by Native Americans for centuries before its purchase back in 1950. Be sure to check out the historic Train Depot and Trolley Rides as well as the Gilman Town Hall Museum if you're looking to refresh your perspective of the area's history.
4. Cougar Mountain Zoo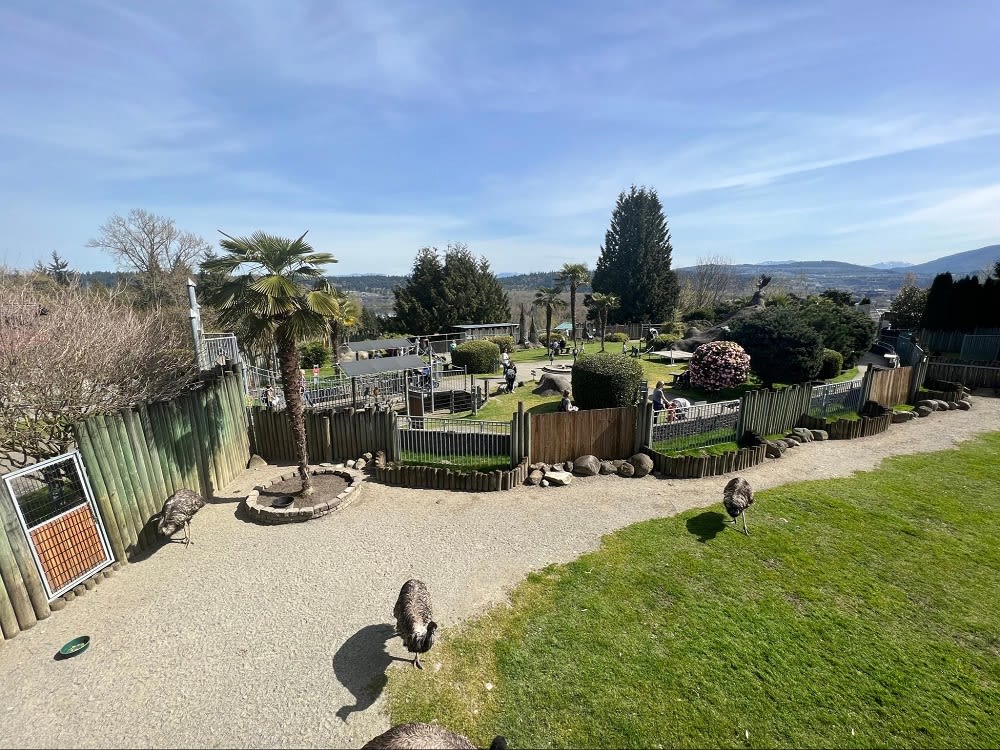 Photo courtesy of Cougar Mountain Zoo
Zoos are always a hit for the kids, but they're a fun place to tour as an adult as well. The
Cougar Mountain Zoo
is sure to provide plenty of entertainment for you and your family. Make sure you see the tigers and reindeer and don't forget the cougars.
5. Boehm's Candies Factory Tour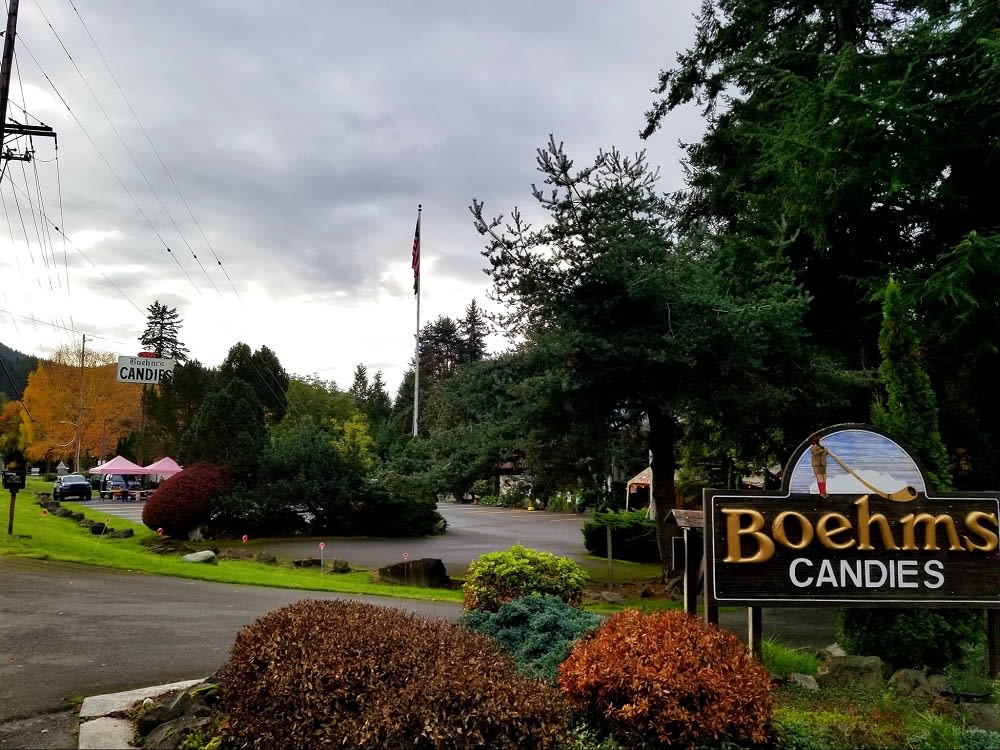 Photo courtesy of Boehms Candy Factory Tour
Boehm's Candies has been handcrafted delicious varieties of confections for over 80 years. They create tasty treats which are exquisite and rich, hand-dipped in chocolate, classic and chew caramels, and more. They strive to create perfection in every bite. If you're looking for fun things to do in the area, then
check out their website
for some factory tours where you can see how they make everything and get the inside scoop on how things end up so delicious.
6. Tiger Mountain Paragliding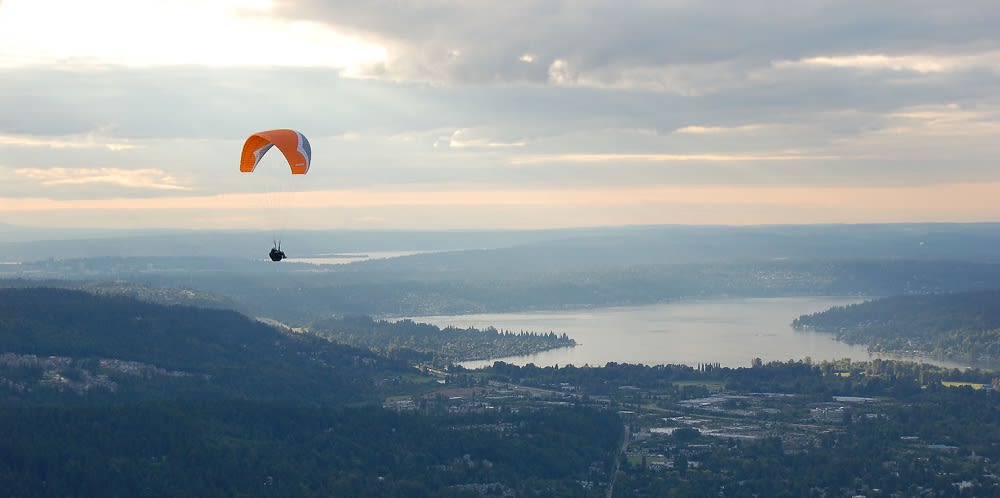 Photo courtesy of Tiger Mountain Paragliding
If you're looking for something which will give you a bit of an adrenaline rush, then Tiger Mountain Paragliding is the perfect activity for you. They offer tandem flights for first-timers to help get you used to flying and make sure you have a ton of fun on your visit.
Read more on their website
to learn about flight regulations, necessary documentation, and what to expect from your experience.
Ready to purchase Lake Sammamish real estate?
Our team at
Margo Allan real estate
can help you achieve your real estate goals, whether you're looking to purchase or sell. Margo Allan and her qualified team of experienced agents are ready to bring about your real estate success. Whether you know exactly what your current real estate goals are or are just starting to flesh out your ideas and objectives, we can help guide you through the real estate market with less stress and more success. Reach out today to get answers to any of your real estate-related questions, learn about our experience and portfolio, or get your real estate journey started. We've got your back.