If you plan on selling your Pine Lake home this spring or summer, there's good news. Pine Lake is a suburban neighborhood in Lake Sammamish where buyers compete for a limited inventory of beautiful homes, and sellers can often expect to receive multiple offers.

Pine Lake is a classic small Northwest lake, surrounded by luxury homes on large lots, many of which have private boat docks. Even the homes that aren't directly on the lakeshore have water views and relatively easy lake access. A city park on the east side of the lake has a boat launch and dock. The lake is a popular fishing and swimming spot.
Seller's agent
Even though sellers are sitting pretty in the current market, they still need the assistance of a licensed real estate agent. Ideally, they should find one who has years of experience selling the kind of luxury homes on Pine Lake and in the nearby tree-lined streets that wind through this beautiful area. Your first step is to hire one of these talented agents and then sit down to go over the steps it takes to navigate through a market like Pine Lake and end up with a successful sale.

While the overall objective is to sell the home as quickly as possible and for as big a profit as possible, sellers sometimes assume that a hot market means easy money. The agent you hire will know to attract the kind of buyers who want these exceptional homes, and it will take some work to get that done.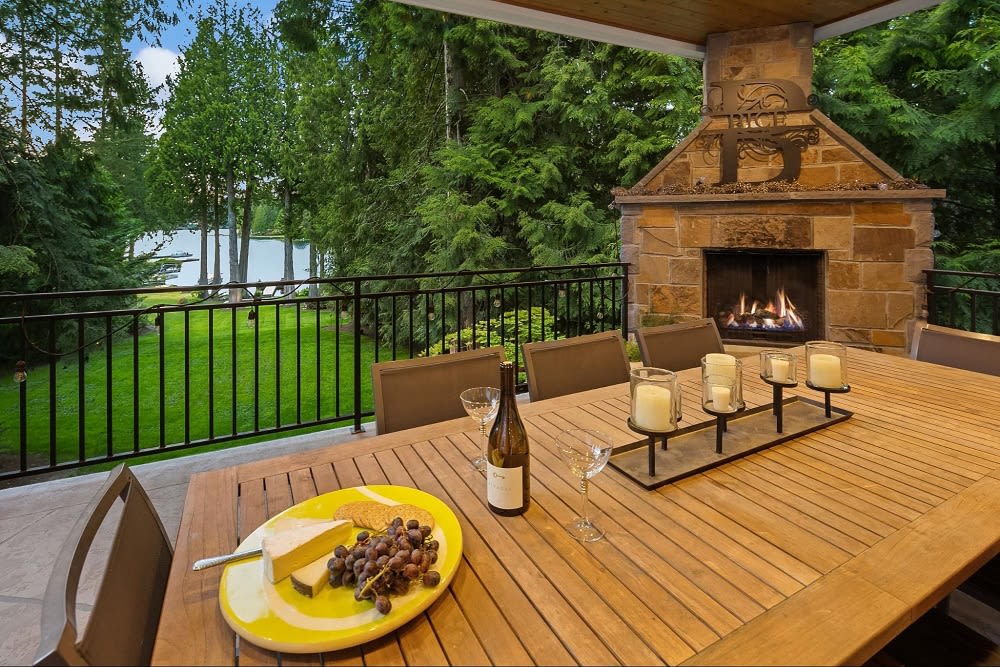 Price it right
The starting point of navigating the Pine Lake market as a seller is to set a competitive price. Not only will buyers be competing for your home, but you, in turn, will be competing with other sellers for a share of that market. The buyers who can afford these beautiful homes are sophisticated and will have done their research, so if you set your price too high, they will simply move on to the next house on their list. If your home sits on the market longer than the average time, that's a sign that buyers know it's overpriced. On the flip side, setting your price too low is a critical mistake that will cost you big money.
That's why it's essential to let your experienced agent put their skills to work for you. They know what prices similar Lake Sammamish waterfront homes for sale have been selling for. Even better, they can run a
comparative market analysis
(CMA) in which they compare your home with similar houses that have sold in the past several months and homes that are currently on the market. Many homes are unique, so a CMA will help your agent suggest a fair price.
Prepare your home
While your agent is helping you decide on a listing price, they will also make suggestions on work that needs to be done on Lake Sammamish waterfront homes for sale. They will advise whether any significant upgrades need to be made, such as a new roof, or if the house can be sold "as is." However, it's wise to make cosmetic repairs and check that all systems are working. Buyers will be inspecting your home closely, and too many minor flaws could be a red flag that there might be something larger wrong with the house. This is the time to fix dings in walls, have leaky faucets repaired, and replace any burned-out light bulbs.
Stage the home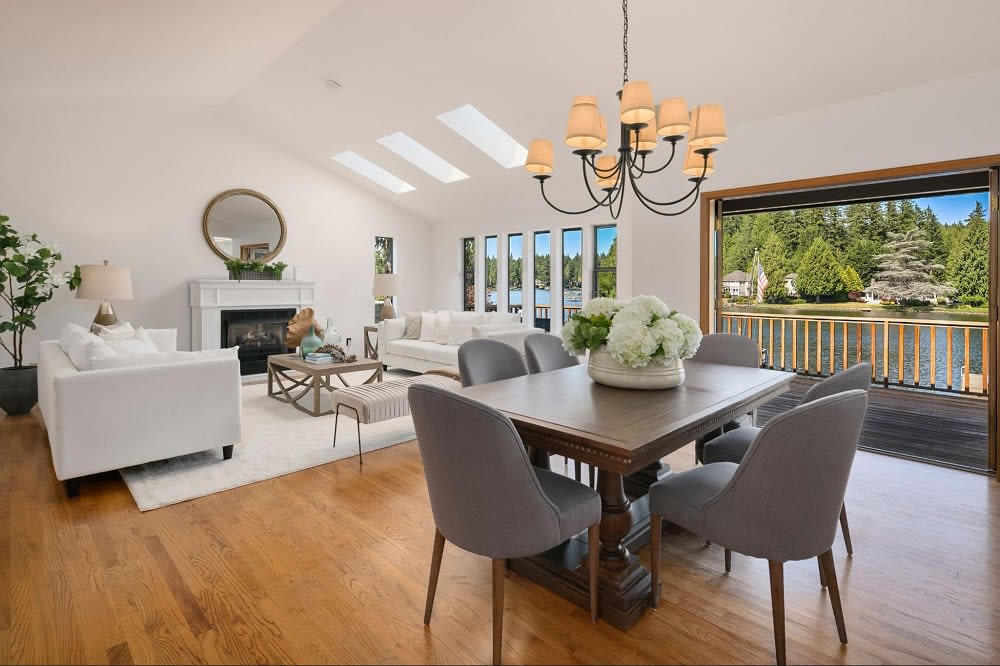 Even in a hot market, it's always a good idea to
thoroughly clean and stage
Lake Sammamish homes for sale to make them shine. When buyers compete for homes, they are often inspired by first impressions. If they like what they see in your home, they might be willing to put in an offer above your listing price to have a fighting chance.
You should declutter your home and then give it a deep cleaning. Arrange the furniture to make the floor plan stand out and make it easy to walk through the house. As you arrange furniture, highlight the lake view from the living room or any other room that overlooks the water.
Highlight the water aspect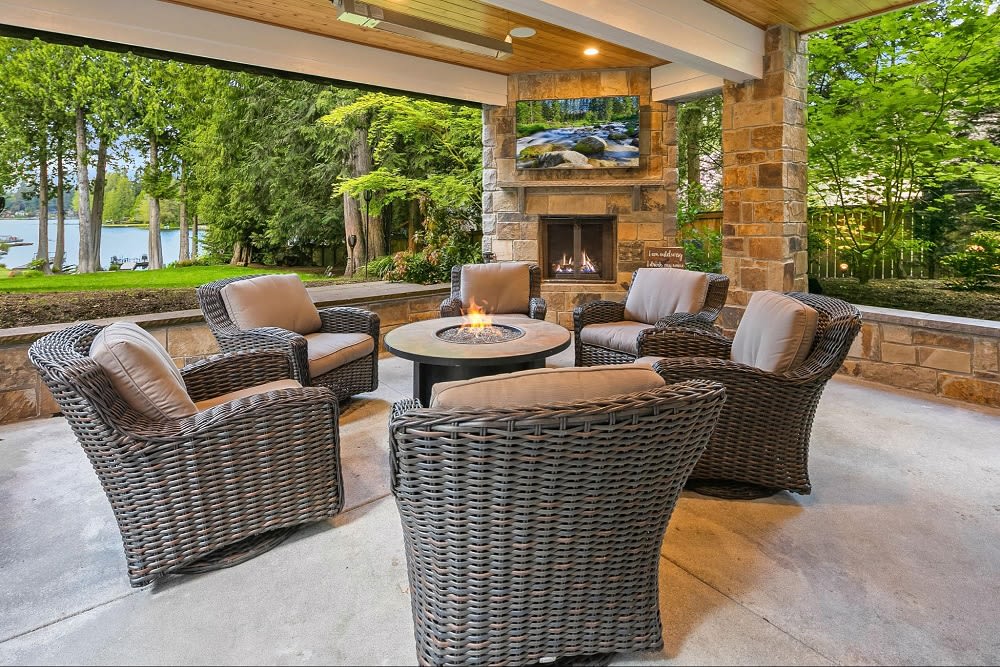 The central selling point of your home is the lake access or lake view. If your home is on the water, clean up the shoreline and trim any trees or bushes that affect the view. If you have a dock, make sure it is in top condition and ready for use by a new owner. Fix any loose boards and give them a fresh coat of stain or paint. Tidy up the landscaping in front of your house so that buyers start to get that "wow" factor the minute they drive up for a private showing.
Focus on the listing
Finally,
hire a professional photographer
to take high-quality photos for online listings for Lake Sammamish homes for sale. Have the photographer take numerous shots of the water view from your home, the dock, and other outdoor features. They should also take several photos that show each room in its best light. Many buyers begin the process online, and even your listing needs to stand out. Write strong descriptions of every feature of your home.
These are the major ways you can navigate the Pine Lake market as a seller. Once you've decided to list fabulous Lake Sammamish waterfront homes for sale, let
Margo Allan
make a splash with her extensive experience in selling homes in the market.