Lake Sammamish in Washington state has gorgeous views and properties that may make some think they don't need to hire a real estate broker. They believe they can handle the sale on their own, taking home more of the revenue. However, unless you are experienced in real estate and sales, there is much you aren't aware of to do in order to ensure that you get the best price possible for your home.


A lot goes into selling a house beyond the highest offer. You need to know if you are dealing with a seller's or a buyer's market, what the value of your home and other homes near yours are going for, how to handle negotiations, paperwork, and more. To help convince you why hiring a real estate broker, whether you are buying or selling, is the right choice for your waterfront property, we're listing some of the benefits that come along with it.
They Want You To Succeed in the Sale
If you are worried about your Lake Sammamish Waterfront real estate broker working hard for you, don't be, they want nothing more than for you to reach your ultimate goal. Their payment and future success are dependent upon helping you find a home or getting your home sold for the right price. If a sale falls through or if the process gets dragged out, it isn't beneficial for them. They are independent contractors, and every sale they work on is essential. You are their client, so of course, you are a number one priority.

Word of mouth and internet reviews are what real estate brokers count on to get future clients, so they want to ensure that you are satisfied with their work. You won't be disappointed that you hired one of these great realtors to help you on this journey!
They Know the Market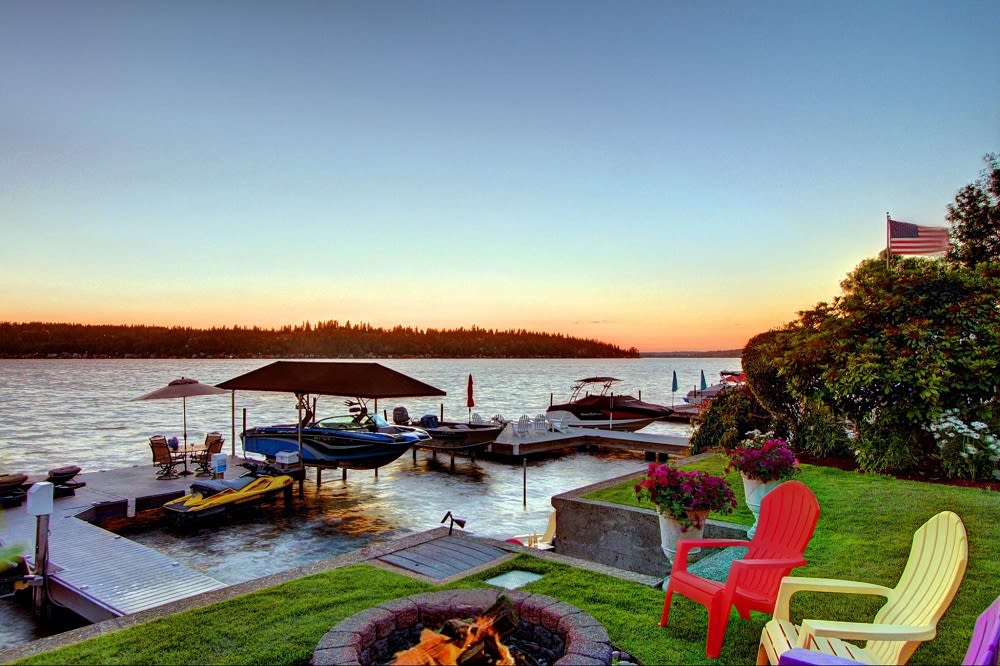 The real estate market is continuously changing, and different states and cities can have varying markets within them. It is impossible to know everything you need to know if you haven't been trained, and the extensive research required to learn the process will leave you with a headache and could lead to possible mistakes. A real estate broker will have specific information right away, such as how much interest there is if there are price fluctuations. Homes on the water are highly sought-after real estate because of their great views and calming nature. The pandemic also affected loans, property values, and where people want to spend their time. It is a real estate broker's role to know the ins and outs of the market and make sure that you are kept informed so that you know the best time to buy or sell a house in your market.
You Will Get a Better Price
A real estate broker will be able to help you figure out the best value of your home and make sure you aren't pricing it too high or too low. The price needs to reflect your home's actual worth, which in turn will make potential buyers feel secure and not like they are being cheated out of their money. More buyers also mean the potential for a bidding war which can drive up the price, getting you more than you initially expected.


On the other hand, if you are looking to purchase a home, a real estate broker will know about materials, features, architecture, and neighborhoods. They ensure that you get a house for an affordable price within your budget and aren't paying more than it is worth. If you are already spending a decent amount of money, you don't want to turn around and invest more into it right after.

Whether you are selling or buying a home, you want to make sure you get a reasonable price for it, especially in a popular area like Lake Sammamish, Washington.
They Know Neighborhoods
One of the most beneficial aspects of hiring a real estate broker, especially if you are moving to an area that you are not familiar with, is that they know the neighborhoods much better than you do. They will know the best areas for families, if it's close to hiking trails, grocery stores, and other activities, if there is a school nearby, and more.

Just because a house may be the right fit for you and your family doesn't mean that the neighborhood will be. Suppose you have kids. You probably want to live in an area where there are other families and things for your kids to do. Likewise, a neighborhood you love may not have a house that suits you and your family's needs or may not be big enough or have room to grow as your family does. These are all things to take into consideration when you are purchasing a home, and if you hire a real estate broker, it will all be handled for you.
They Have Access To Multiple Listing Services
Using a multiple listing service is helpful when buying or selling your home, and if you don't have a real estate broker, you most likely won't have access to one. A multiple listing service is designed to alert brokers to open houses, new listing notifications, and other tools to help your ultimate goal of purchasing or selling. This can save you countless hours of scanning the internet or driving through neighborhoods hoping to find a house of interest.
You'll Save Time
Having a Lake Sammamish Waterfront real estate broker will save you time, which is extremely valuable when buying or selling a home. Instead of having to scan through websites and neighborhoods to find houses that are in your price range and that fit all of your needs, they will do it for you. You don't want to have to worry about falling in love with a place only to realize it isn't within your budget, and they will make sure that doesn't happen. Real estate brokers go to open houses all the time, so they already know what properties are out there. After your initial meeting and letting them know what you are specifically looking for, they will already have an idea of properties and areas that are perfect for you.

If you are selling, they will know what needs to be done to your home to make it ready to sell. Instead of you having to research the cost, photographers, paint colors, a home inspector, and everything else, they will either have resources at their disposal or be able to handle the research for you.
They Have a Professional Network
Real estate brokers cross paths with other brokers during their work, and they will often work together to help their respective clients obtain their goals. They are constantly checking in on properties, figuring out what the market is looking for, seeing average sale prices in certain areas, and more. This is extremely helpful and can drive more traffic to your home or help you find specific properties that aren't as well-known.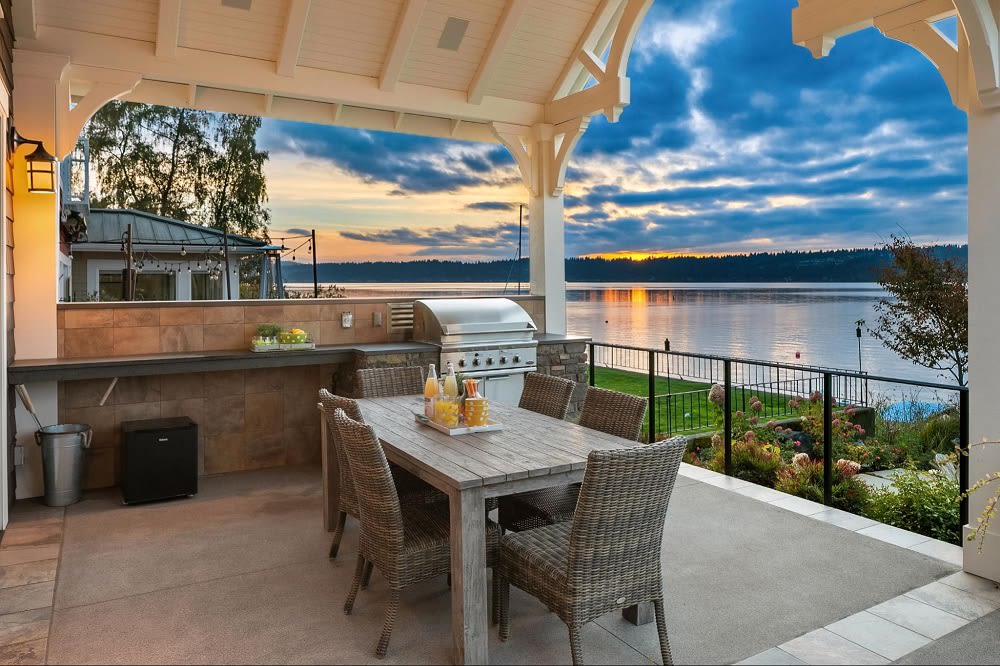 They Understand the Transactions and Forms
Whether you are buying or selling, closing on a home can be a confusing and frustrating process. So much more goes into it than accepting or proposing an offer and exchanging money. There are loans, closing fees, insurance, and counteroffers that need to be handled. You need to know how to negotiate to get the right price and make sure you are not paying more than the house is worth. Or, if you are selling, that you aren't getting less than you should.

Real estate brokers understand all the forms you have to fill out, and they are there to make sure that the contracts are fair. You won't have to worry about signing something that you will later regret because they will be looking out for you and getting you everything you need to conclude your sale and start the process of moving in or out of the home.
We hope this has given you some insight into why you don't want to skimp when it comes to getting a real estate broker, especially when in the market for Lake Sammamish real estate.
If you are looking at starting your journey to sell or buy a Lake Sammamish Waterfront property, contact top broker
Margo Allan
to set up a consultation to get the process started today!