Residents of Lake Sammamish find that living in the area offers a wide range of activities, opportunities, and a chance to get back to nature while still enjoying all the benefits of modern society and technology. Gorgeous Lake Sammamish waterfront homes for sale offer not only incredible luxury and beauty but also provide convenience and accessibility when residents want to visit Seattle or Bellevue for business, shopping, and more.

Are you considering making a move into a Lake Sammamish luxury home? Take a look at some of the top reasons people love living in Lake Sammamish.
1. Many Lake Sammamish homes sit on the lake or offer direct lake access
As you explore Lake Sammamish real estate for sale, consider all the advantages of a home that sits on the lake. Wake up every morning to a gorgeous sight that will allow you to take a breath of fresh air as you enjoy the gorgeous scenery and peace. Do you enjoy water sports? Waterfront property makes it easy to enjoy those sports from the comfort of home.
Kayaking
Get out on the lake for a kayaking session on the open water. Kayaking is a great fitness activity that will allow you to enjoy the sun, water, and fun. Furthermore, kayaking is a great way to connect with friends and enjoy a variety of fun, confidence-building activities.
Boating and Fishing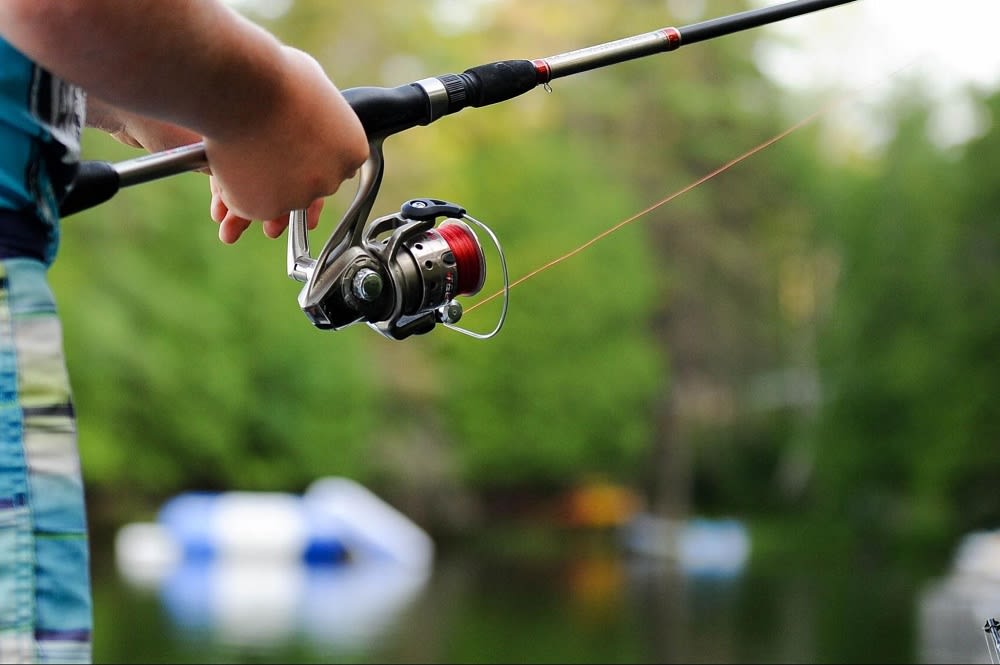 Whether you like to get out on the water and enjoy boating or you prefer to spend time fishing as you enjoy the peace and stillness of the water, Lake Sammamish offers a number of great opportunities. Lake Sammamish offers
year-round smallmouth bass fishing
as well as yellow perch and coastal cutthroat.
Swimming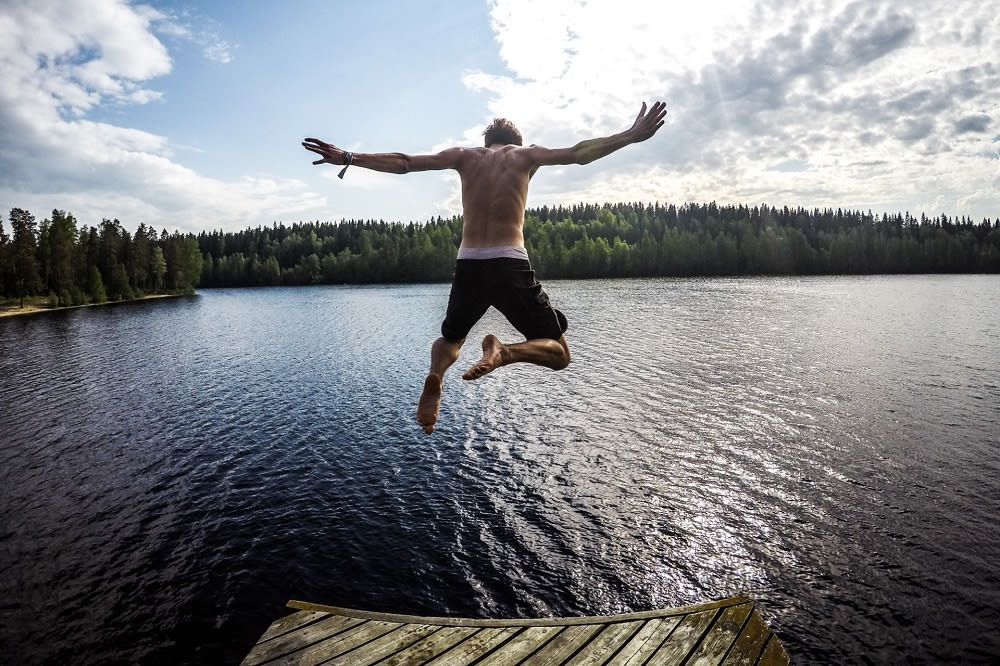 Once the water warms up in the summer, Lake Sammamish is a great place to head out for a regular swim. The water often hovers at a cold temperature for most of the year; however, many residents enjoy taking a dip during the hot summer months. Swimming is great for exercise and can help keep people in shape year-round.
Of course, living on the lake means that your family may end up with some unique needs, including towing boats or dock building and repair. Luckily, the Lake Sammamish community has
plenty of resources
that can make it easier to take care of whatever your needs will be, allowing you to relax and enjoy your waterfront property in style.
2. Lake Sammamish offers convenient access to a variety of outdoor recreational activities
If you don't enjoy swimming, boating, or kayaking, you may still want to get outside, enjoy the great outdoors, and make the most of the gorgeous weather in the Lake Sammamish area. Lake Sammamish homes offer easy access to
Lake Sammamish State Park
, with 500 acres of natural land. In the park, you'll be able to take advantage of many great opportunities.
Biking
Lake Sammamish has 1.5 miles of biking trails, allowing residents to get out, get active, and take in some of the gorgeous scenery. Those biking trails are conveniently marked and offer a great workout.
Camping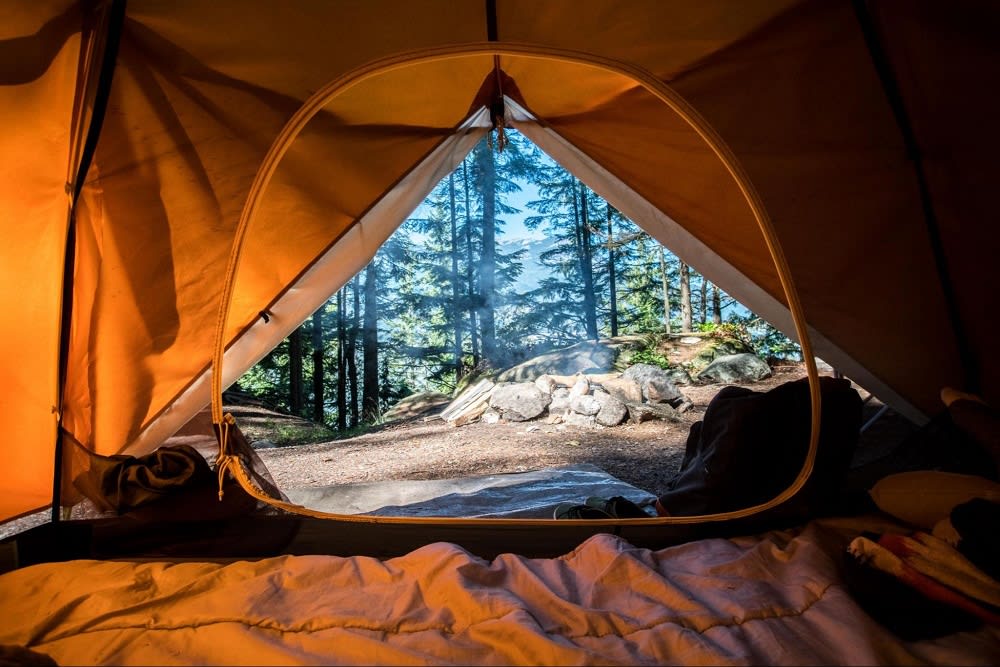 There's something about getting back to nature that is perfect for allowing families to connect and encouraging relaxation. Getting away from home and enjoying the great outdoors is the perfect way to disconnect from technology and enjoy some great conversations, and Lake Sammamish State Park offers plenty of easy access to camping and enjoyment.
Hiking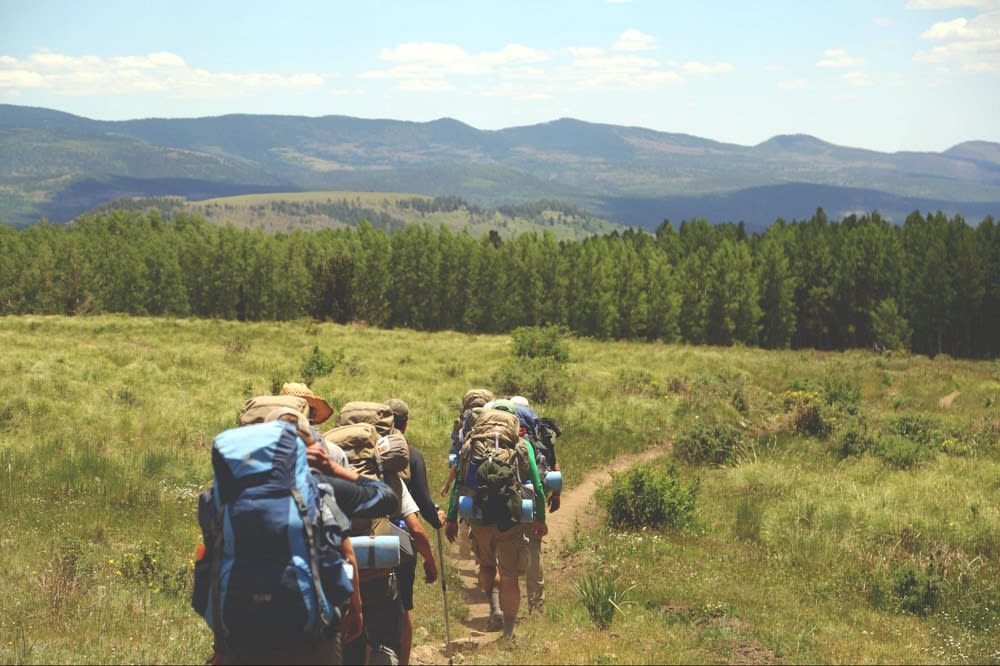 Throughout the Bellevue area, you'll find a variety of hiking trails, which may depend on your specific interests and ability level. Lake to Lake Trailhead, Weowna Park, and Homestead Trail all offer some gorgeous hikes and amazing opportunities for Lake Sammamish residents. These hiking trails are the perfect way to get away for a little while, get in some exercise, and enjoy the beauty of Lake Sammamish, and residents are able to take advantage of those hiking trails on a regular basis.
3. Lake Sammamish residents have easy access to Seattle
While living in Lake Sammamish helps take residents back to nature, where they can enjoy plenty of outdoor activities and opportunities, the area also offers easy convenience and access to Seattle. Seattle is just 29 minutes away via I-90, which means Lake Sammamish residents can easily commute into Seattle for work or spend the day there shopping and enjoying restaurants, museums, and more. That easy access to the culture available in Seattle means that Lake Sammamish residents have access to the best of both worlds: they can get away from it all while out on the lake or living in a gorgeous Lake Sammamish waterfront home, but they can also quickly head into the city to see a movie, check out the many local museums, or take in the culture of the surrounding area.
4. Lake Sammamish offers plenty of family-friendly activities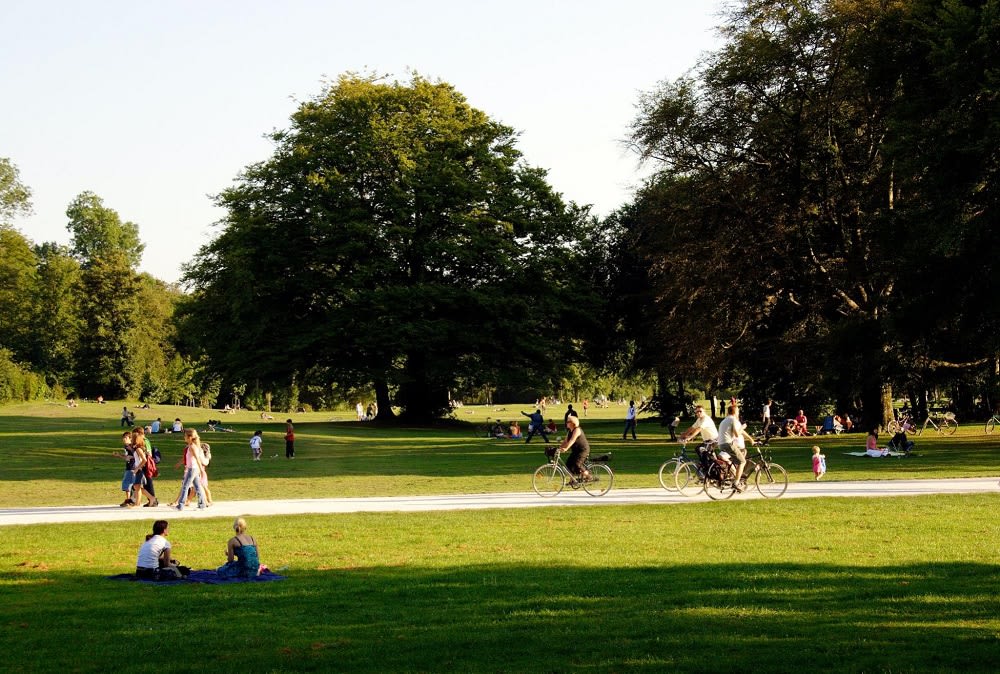 For families that are looking for an opportunity to draw closer to one another, including the opportunity for more time spent bonding, Lake Sammamish is the perfect location. Not only are there plenty of opportunities for fishing, camping, or picnicking, Lake Sammamish offers access to a variety of kid-friendly activities, including a variety of parks, horseback riding, movies, a climbing gym, and more. Don't forget to check out the
great restaurants
in the area, either with the kids or alone on a date night! In short, Lake Sammamish is the perfect place to get out with the kids and enjoy everything that life has to offer. For families that are looking for more, going into Seattle for an afternoon is always a great option for finding more activities and fun.
5. In the Lake Sammamish area, parents will find high-quality public schools where students can receive a quality education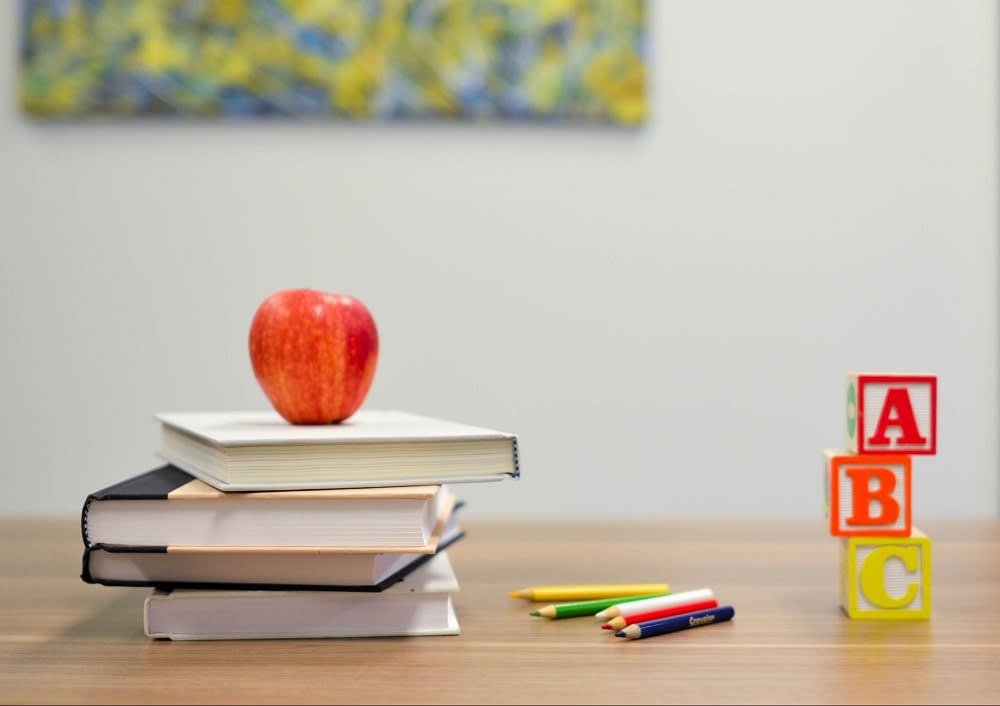 For many families, finding a great school district is paramount when choosing a place to live. Lake Sammamish offers
highly-ranked public schools
where kids can receive a great education. Sammamish has some of the highest-ranked public schools in Washington. In the area, you'll find an average 10/10 ranking. Furthermore, the school system has a high percentage of minority students, making it highly inclusive and accessible. Lake Sammamish also has a variety of programs designed to help parents and kids by providing them with increased educational opportunities, including Friends of Youth's Healthy Start, which helps parents support their children's health and readiness for school, and the Kindering Center, which helps identify any delays or disabilities as early as possible so that students can receive the comprehensive support they need.
Diverse Extracurricular Activities
For many students, extracurricular activities are one of the most important aspects of quality education. Not only do Lake Sammamish high schools offer traditional options like band and sports, but they also offer a wide range of potential extracurricular activities that students can enjoy, including access to clubs that help support the diverse needs of the student body, including journalism, robotics, hip hop, art, badminton, and more.
Curriculum and Study Opportunities
In addition to the regular course of study, Lake Sammamish high schools also offer a wide range of study opportunities, including educational opportunities that allow students to start pursuing more information about their future careers while still in high school. With rich vocational programs available, many students are able to maintain their educational goals and start planning for a career at the same time.
6. Lake Sammamish has a number of popular golf courses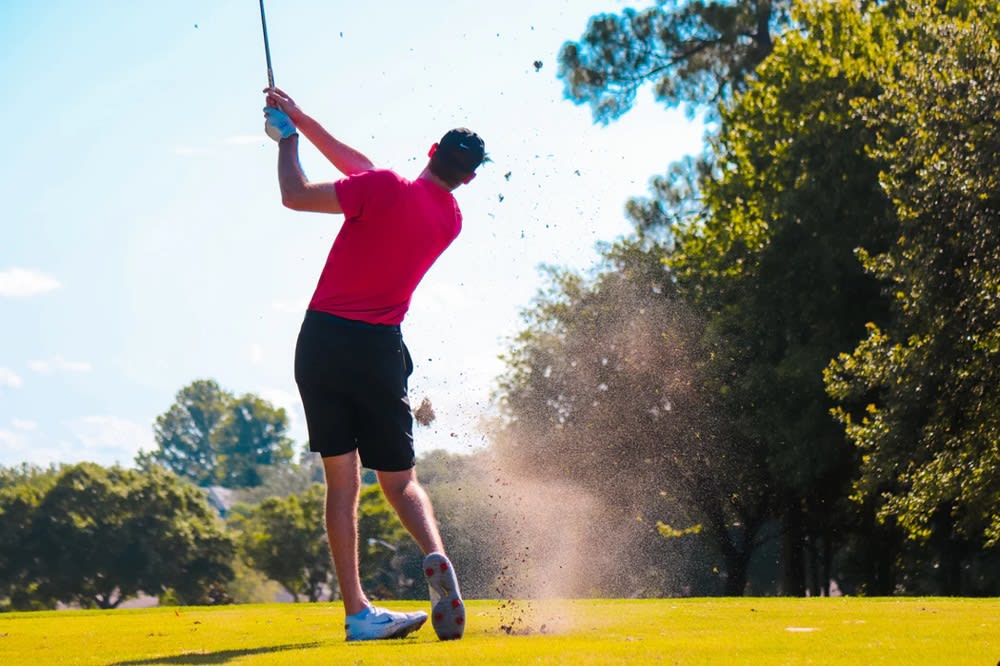 In Lake Sammamish, residents will have access to a variety of golf courses and country clubs, including Sahalee Country Club, The Plateau Club, and Tam o'Shanter Golf and Country Club. Golf courses and country clubs can make for fantastic, relaxing days, including days spent out on the course, enjoying the natural beauty. In addition to offering a great opportunity for exercise, golf courses are also a great place for business conversations and community connections.
7. Residents of Lake Sammamish enjoy access to all the benefits of small-town charm
Lake Sammamish has a
population of just over 67,000
. While that isn't small enough that all residents know one another by name, it does mean that the community makes it easy to make connections, build relationships, and recognize many of the people in the locations you visit the most often. That small-town charm also makes for peaceful days and pleasant living, which makes Lake Sammamish the perfect place to come home to every day. With around 75% of the city's population married, with the average household holding 3.1 inhabitants, it's a quiet city where residents can enjoy comfort, friendly people, and easy interactions with others around them. Lake Sammamish was named the friendliest in the US by Forbes in 2012.
Are You Interested in Moving into a Lake Sammamish Luxury Property?
At Margo Allen, we can help you take a look at Lake Sammamish homes for sale and find the Lake Sammamish real estate that fits your unique needs. Moving to Lake Sammamish can help you enjoy all the luxuries the area has to offer, including providing you with access to greater overall comfort, support, and convenience.
Contact Margo Allen
today to find the luxury Lake Sammamish home for your family.