The past two years have been an unprecedented time in the real estate market. Prices have soared to all-time highs, inventory has plunged, and competition has been fierce. As we're approaching the busy spring homebuying season, you might be curious about the current Lake Sammamish housing market. Whether you're hoping to buy or preparing to sell, it's important to understand current real estate trends and what you can expect. With 2022 in full swing, read on to learn about everything you need to know about Lake Sammamish real estate market.
House prices will continue to rise
Home values
skyrocketed by nearly 20%
at many points in 2021, reaching an all-time high. Market conditions predict that conditions won't change significantly this spring, following a similar trajectory as the past two years. However, although home prices are expected to continue rising, they will be at a slower pace than last year.
2022 is a seller's market
Low housing inventory, combined with high demand, has created a strong seller's market. A
seller's market is defined
as a "market condition characterized by a shortage of goods available for sale, resulting in pricing power for the seller." In real estate, this refers to periods of time when the interest in buying a house outweighs the available supply. Since there are fewer homes available, sellers are at an advantage.
Understandably, a seller's market is an ideal time to sell your home, as this often means that your home will sell faster and often above the listing price. On the other hand, a seller's market can pose challenges to buyers, but that doesn't mean you won't be able to find the perfect home for you. Working with an experienced local agent is a surefire way to find a home that meets all of your qualifications.
Low housing inventory
There's no question that the housing market has been especially competitive the past two years, and this isn't expected to subside in 2022. Data from the Federal Reserve found that inventory more than halved, going from one million active listings in January 2020 to a little more than 400,000 in January 2022.
Everywhere from rural communities to large cities is experiencing a record-low supply of available houses, adding a layer of difficulty for those who are in the market to buy. Research has shown that the inventory of
homes for sale dropped 53%
between April 2020 and April 2021. At the end of December 2021,
inventory fell to a record low
, according to the National Association of Realtors.
However, if you're currently house shopping, don't get discouraged! The number of expected homes is expected to gradually improve, thanks to the influx of new constructions being built. Homebuilders are doing everything they can to meet the unrelenting housing demand.
Interest rates are on the rise
In 2020, mortgage interest rates dropped to a
historic low of 2.68%
, which was down from 3.45%. This paved the way for new homebuyers to get a better rate for their property, saving thousands of dollars on their home loans. While the past two years have seen historically low mortgage interest rates, it's safe to plan on interest rates increasing throughout 2022. Now, the
average mortgage rate
for a 30-year fixed-rate mortgage is 4.39 percent, while the average for a 15-year fixed-rate mortgage is 3.95%.
Buckle up for more bidding wars
This year, there's a good chance that buyers may face bidding wars, but they aren't likely to be as intense or as frequent as in the past two years.
Bidding wars are defined
as "a situation in which two or more prospective buyers of a property compete for ownership through incrementally increasing bids." Though the term may sound slightly dramatic, it is important to be prepared to potentially be in a bidding war.
Navigating a bidding war as a seller
Understandably, a bidding war is an exciting prospect for a seller, but it can also be a stressful process. Most importantly, it's essential to navigate offers and buyers so that nobody feels misled, which means being timely in your responses. Remember, the highest offer doesn't automatically mean the best deal. To help you navigate through this process, it's best to work with an
experienced agent
who can offer advice and answer any questions you may have.
Navigating a bidding war as a buyer
When it comes to buying during a seller's market, it's important to have all your ducks in a row – especially as it pertains to finances. Be sure to have your
proof of funds and mortgage pre-approval letter
ready to go, which can help you get ahead in a bidding war. Proof of funds refers to documents that show the seller you have the liquid funds available to cover the costs associated with buying a home. Similarly, a mortgage pre-approval is a letter from your lender that details the amount you've been approved for.
A need for more space
The pandemic revealed that homeowners prioritized the need for more space. This was prompted by people spending more time at home and a shift to remote work. People traded in urban areas for sprawling suburbs, which offered more space both inside and outside. Suburban environments often provide buyers with larger yards and extra interior space to accommodate living, working, and playing.
With 2022 in full steam, this trend isn't expected to go anywhere soon. According to Census data and an analysis from the National Association of Home Builders, the
average square footage
for new single-family homes increased by 6.2 percent, to 2,541 square feet.
A desire for proximity to nature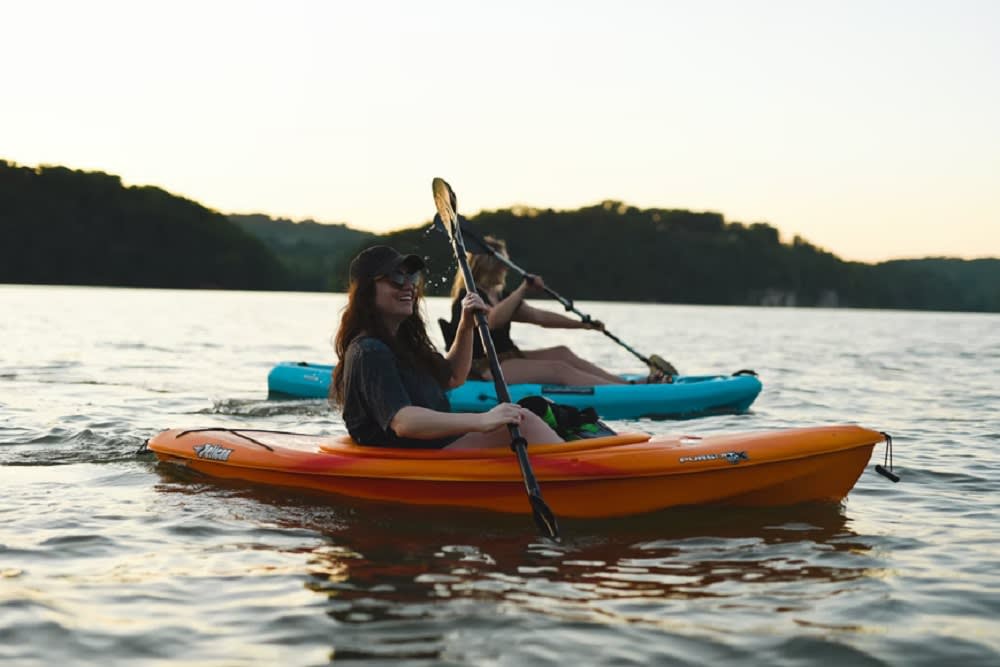 The pandemic highlighted homebuyers' desire to be close to the great outdoors, and Lake Sammamish enables owners to do just that.
Lake Sammamish State Park
is a 531-acre day-use park that is surrounded by luxurious waterfront properties. In addition to sweeping views, the lake offers a myriad of recreational activities. This includes biking, walking trails, kayaking, camping, and wildlife watching. No matter your interests, you'll be sure to find something that appeals to you.
There are endless advantages that come from living near the water, but the calm and tranquil atmosphere is one of the best perks. Whether it's the sound of waves crashing against the shore or raindrops hitting the windows, the sound of water has an undeniably calming effect. In fact, research has revealed that
water helps keep you calm
, control your temper, and expand your sense of vastness. Waterfront living doesn't just boost mental health but physical health as well. This includes
reduced stress and anxiety
, lowered heart rate, and improved immune systems.
Not to mention, owning property near the water will make you feel as though you're always on vacation. Plus, if you decide that it's time to sell, you can rest assured that you'll get a higher resale value for your property. A prized view of the lake or ocean can
boost a home's value by 75% to 100%
.
Prepare to make compromises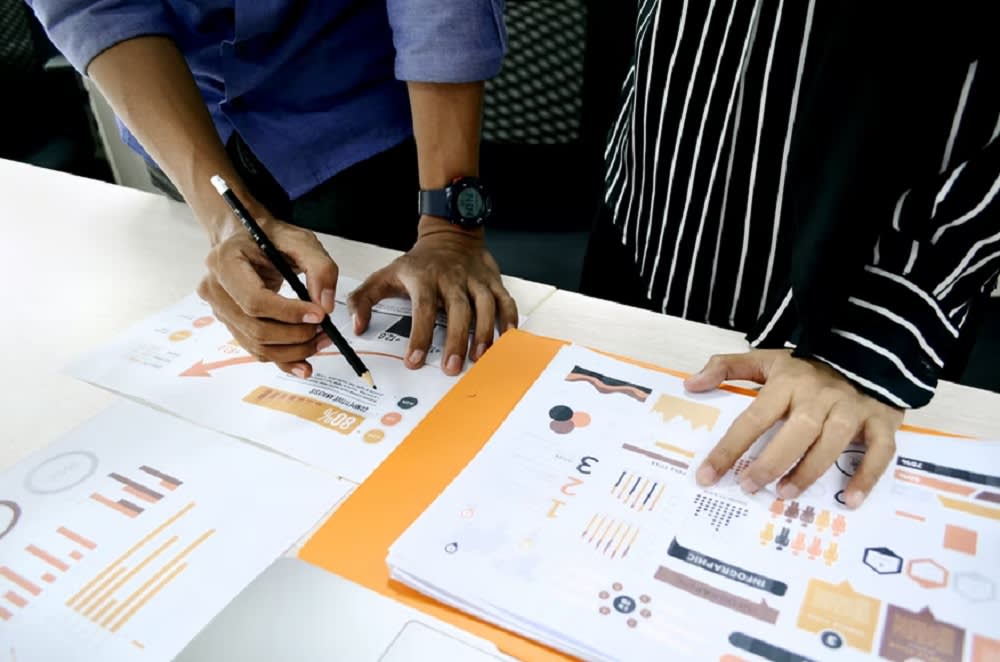 Although supply has slightly improved, housing inventory remains low, which means it can be difficult to find the dream home that ticks all of your boxes. With that in mind, you might want to start preparing to make some compromises. Start by making a list where you jot down your non-negotiables and what you are willing to compromise on.
There are a few important questions that you'll want to consider while creating this list. Do you want a detached house or an attached unit? If you're all about having a backyard, then a traditional single-family home is for you. On the contrary, if you don't want to deal with the maintenance that a backyard requires, then buying a townhome or condo might be the best option for you.
Next, it's important to consider location – what's your ideal location? If you're staying in the same town and have a grasp of the general area, then it's time to choose a neighborhood. If you're moving to a new town, you'll want to spend some time researching neighborhoods and, if possible, visiting to decipher what is the best fit for you. Do you want a waterfront property on Lake Sammamish, or is a view of the water sufficient for you? Ask yourself whether you prefer your home to be move-in ready or a fixer-upper? Both have pros and cons, so make sure you know what is best suited to fit your needs.
Looking for Lake Sammamish homes for sale?
When you're looking for a new waterfront home, Margo can walk you through the process from start to finish and help you find a place that's right for you. With years of experience in the real estate industry and deep knowledge of Lake Sammamish properties, Margo can help you find a house that truly feels like home. If you're looking for Lake Sammamish luxury homes,
contact Margo Allen
today.