While experts predict the U.S. housing market will slowly adjust to more predictable levels during 2022, the demand for Lake Washington homes for sale remains strong. This is great news for sellers. But without a crystal ball, there is no way to predict when demand for premium lakefront homes could wane.
From understanding local trends to preparing your home for sale, you need to be mindful of several aspects if you plan to sell your Lake Washington waterfront property this year.
Local real estate market trends
With an inventory of Lake Washington waterfront property
at historic lows
and area median home prices of
$2.7 million
, the demand for luxury lakeside living is still very high. Home prices have soared in recent years, prompting savvy property owners to take advantage of this unprecedented sellers' market while it lasts. While inventory remains low and demand remains high, it's a safe bet that homes for sale will continue to be snapped up quickly by eager buyers.
As you think about selling your home, check the values of nearby home listings. Is yours priced comparably? Does it take into account any high-end features? If your house has an upgraded kitchen or bathroom, professional landscaping, and an energy-efficient HVAC system, its price needs to reflect that. Enlist an experienced realtor and appraiser for pricing guidance in this market.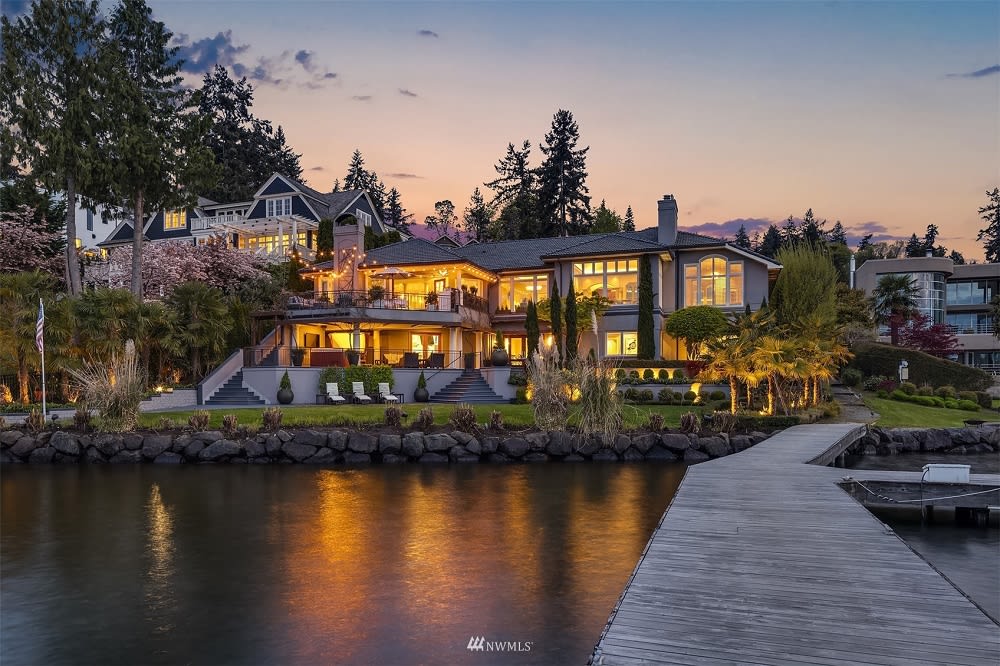 Timing
Mortgage rates are rising more quickly than expected, and the Federal Reserve recently announced another spike in rates. In March 2022, the 30-year fixed mortgage rate
jumped 19 basis points to 4.59%
, the highest since pre-pandemic. High fuel prices likely hastened the Fed's most recent move to stem skyrocketing inflation amid unfolding uncertainty on the world stage. But it is alarming news for potential home buyers since the same rates were just 3.3% at the beginning of the year. Demand will likely begin to cool amid rising mortgage rates and the uncertainty about how much rates will continue to increase. For sellers, it's essential to pay attention to economic factors that may impact demand and, ultimately, the return they will earn on their home sale.
What buyers want
While considering the sale of your Lake Washington waterfront property, it's important to know what buyers are looking for. Lakefront property is a unique sub-market, and some specific attributes can make your home stand out. Homeowners are drawn to lake living because of the peaceful views and natural beauty it—your home's proximity to the lake and its vistas are a high priority for future buyers.
Is your property a first-tier waterfront? Does it afford adequate privacy? Do you have an unobstructed view? Are the outdoor spaces modern and welcoming? Are docks, porches, or other structures in good shape? Although the design and condition of your home are important, buyers who seek Lake Washington homes for sale put a premium on the placement and the property surrounding the house.
Prepare your home to sell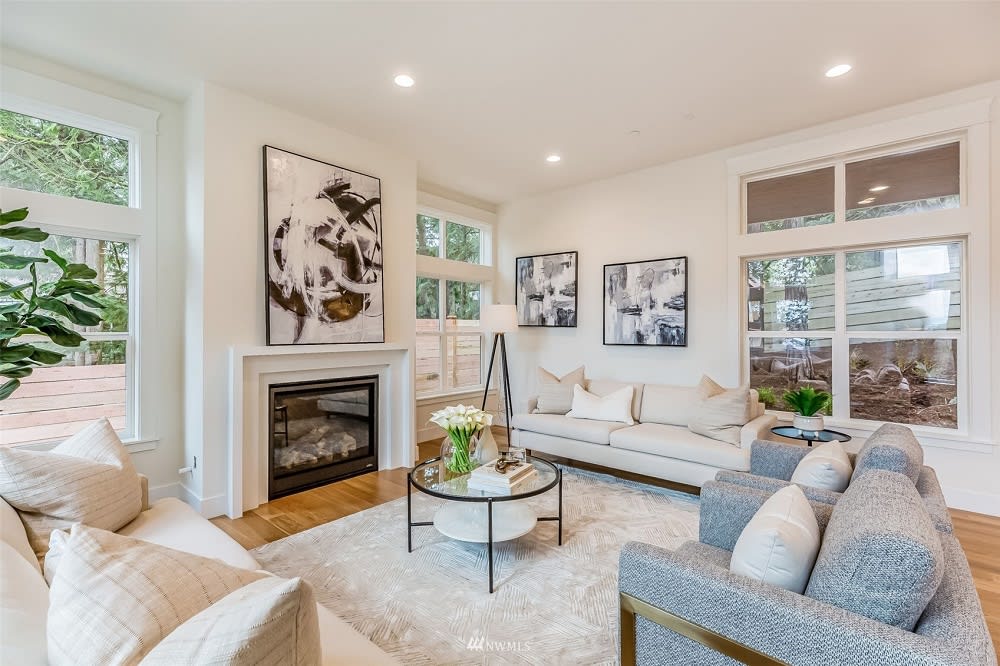 Once you understand what buyers want in a Lake Washington home, take a comprehensive inventory of your own property to determine how it stacks up. Pay particular attention to your home's lakefront attributes and outdoor spaces. Curb appeal is always important when selling a home, but it takes on a slightly different meaning when selling a waterside home. After all, your curb is the lake! Evaluate the outdoor spaces—are the patios, porches, docks, and beach areas inviting and damage-free? Are trees and other landscaping neatly trimmed and healthy? Do you need to cut back any trees or growth to provide better lake views from your home? Assess paths and walkways to make sure they are in good condition. Also, evaluate the exterior of your home and make any noticeable repairs. Then turn your attention inside.
To help future buyers envision themselves in the space, follow these guidelines to put your home's best foot forward:
Declutter and depersonalize. Thoroughly scale down every room, closet, cabinet, nook, and cranny. Toss or store away anything that isn't necessary. Remove from walls and tabletops any personal items like photos and mementos. The home should be a clean slate.



Organize. Make sure closets and drawers are tidy. Consider organizing your garage or shed and stowing items neatly away in bins or tubs.



Make minor repairs. Inspect your home and make a note of dings, scratches, and other blemishes that can be easily fixed. These may be the tiny imperfections you have ignored for years because they haven't seemed necessary. But they are important to address now! Repair, patch, and repaint any areas showing wear and tear signs.



Clean. Do a deep cleaning or hire a professional cleaner to make sure your home sparkles. Don't forget the exterior, including siding, windows, decks, and patios. Make your house shine and impress!



Staging. For a lakefront home, this needs to be done inside and out. Trim the trees and other landscaping around patios and decks, making the areas more inviting. Clear clutter off kitchen countertops and bathroom vanities on the inside, and replace old faucets or towel racks with new fixtures. And pare down furniture, so your rooms appear more airy and spacious.
Find a realtor who specializes in lakefront properties
If you are serious about selling your Lake Washington waterfront property, contact a realtor who specializes in luxury homes in the area. Waterfront properties are a unique niche that requires an agent who knows the intricacies of this specific market. With guidance from a five-star real estate professional like
Margo Allan
, you will more likely entice many interested buyers once your home hits the market.
Margo will keep these crucial considerations in mind as you receive offers for your waterfront property:
Carefully plan for all the buyers' contingencies—from appraisal to home inspection—and how they could impact the success or failure of the sale.



Evaluate the potential buyers' financing options. Whether it's a conventional mortgage or a cash-based transaction, be prepared to accommodate each.



To minimize the risk of a sale falling through, confirm that potential cash buyers have a proof-of-funds letter and that conventional mortgage buyers are preapproved.
Understanding these finer points and having the
Margo Allan team
on your side can help ensure a low-stress and successful home sale.