Lake Sammamish State Park
has two beautiful lakefront beaches and tremendous hiking trails that take you through flourishing forests and wetlands. Whether you're considering a permanent move or buying a second home for vacation, Lake Sammamish houses for sale are sure to offer bountiful activities that bring you closer to nature. In addition to fun activities like boating and kayaking, Lake Sammamish also gives you the chance to see
wildlife
like deer, elk, woodpeckers, and owls.
Best trails for hiking, biking, and running
There is no better way to enjoy the stunning Lake Sammamish scenery than to dive deep into the multiple trails in the area, which are perfect for solo or family activities. Acquiring Sammamish real estate puts you just minutes away from some of the best trail systems in the state — and hundreds of acres to explore by foot or by bike.


East Lake Sammamish Trail
is about 10 miles long and located near Issaquah, Washington. The trail is accessible year-round and offers numerous excellent activities for all skill levels. Outdoor experiences are at your fingertips along a beautiful trail like East Lake Sammamish.
Issaquah Creek Trail
is a much shorter and busier trail that features a majestic river often used for paddle sports. As on East Lake Sammamish Trail, you can take your dog with you as long as it's leashed, and the trail is terrific for activities, like running, wildlife viewing, bird-watching, or having a relaxing day on the beach.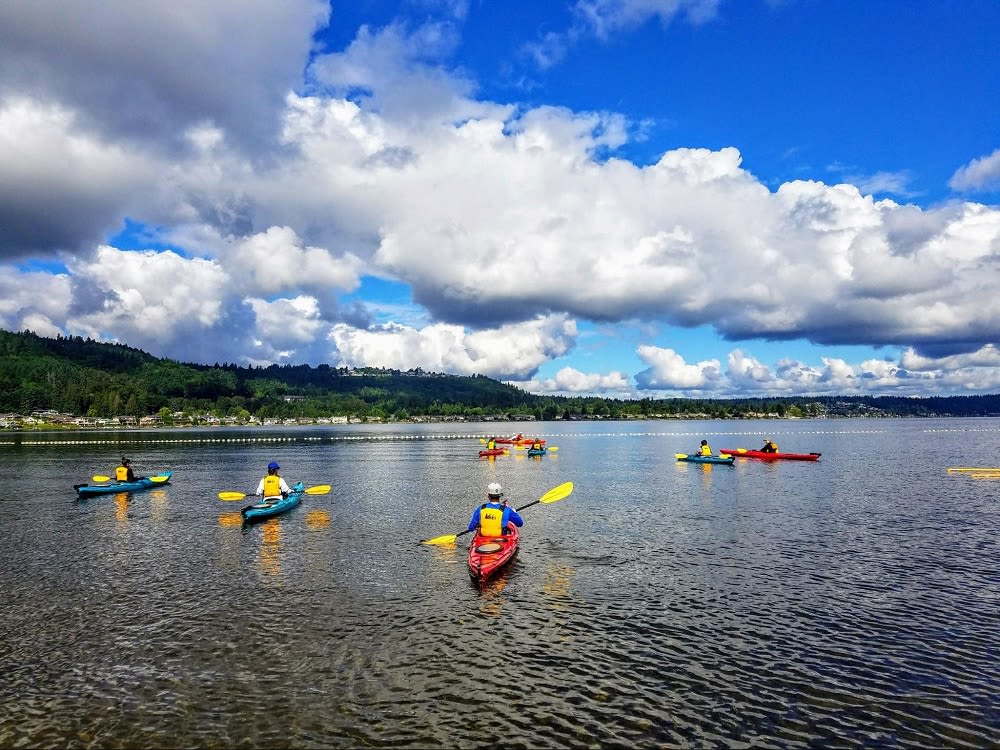 Lake Sammamish Kayak
At around 15 miles,
Lake Sammamish Kayak
is a much longer trail than the others in the surrounding area, so if you love a good day hike, this is the spot for you! It is rated as a moderate trail and primarily accessed for catching a glimpse of local wildlife or camping/hiking excursions. The trail is most popular from April to October, and dogs are also welcome on the trail while leashed.
Visit the parks
There are
many parks
to enjoy along the shores of Lake Sammamish. Each park has its unique reason to visit, and the shoreline parks are where you can find boat launches, kayak rentals, and more. The best Lake Sammamish houses for sale will offer direct access to the lake, so you don't have to go through the parks' facilities. However, going to a park in Lake Sammamish provides much more than just launch sites.
A discovery pass is required at Lake Sammamish State Park. If you don't have one, passes are available at an automated station for $10 a day. This beautiful park has two lakefront beaches for swimming, trails for hiking or biking, opportunities to rent kayaks and paddleboards, fishing, picnic tables, and nine watercraft launches.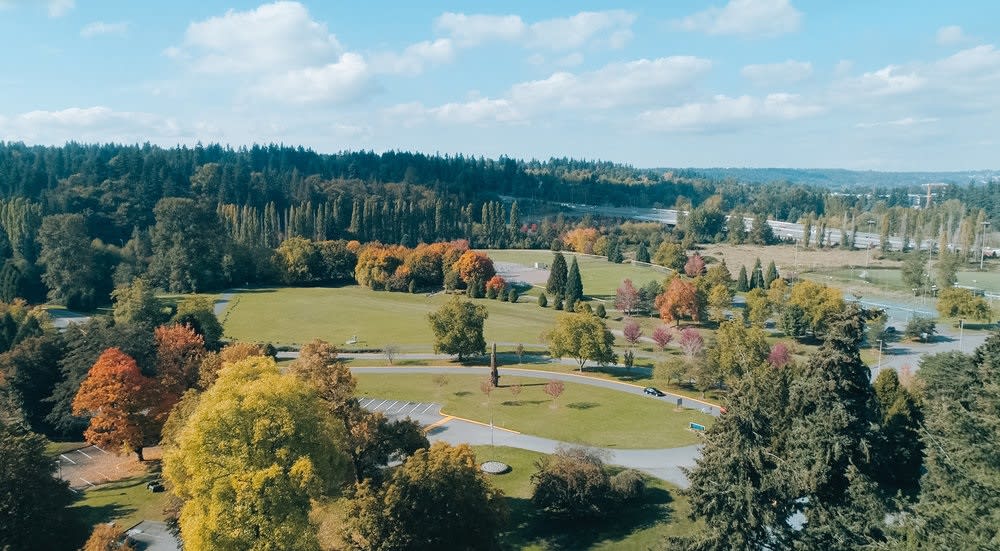 Photo courtesy of Maple + Main
Marymoor Park in Redmond is a whopping 640 acres and is home to beautiful, wide-open spaces, trails, sports courts, and other fun activities. In addition, it does offer access to the water. The boat launches at Marymoor Park are for smaller watercraft like kayaks and canoes, and you can paddle to the Sammamish River. The park also hosts live events like concerts and is a great place to take your dogs and explore the trails.


If you're looking for a park steeped in nature, Timberlake Park is 24 acres and predominantly a forested area. It also has a lakefront shoreline if you'd like to cool off or have lunch by the water. Don't forget to visit Weowna Park, an 80-acre nature park that offers a wide range of activities, but it's mostly known for its excellent trails, which provide views of Lake Sammamish and Phantom Creek. Idylwood Park is another wonderful destination for families and has a beach for swimming, a playground, picnic facilities, open green spaces to relax, and a canoe launch.
Sammamish Town Center
Are you looking for a day away from the water? The
Sammamish Town Center
is a great place to experience an outdoor, fun-fuelled day. The Town Center is a lively, urban, family-friendly place for the community to gather, live, work, create, and have fun.
The Town Center offers a public gathering area called Sammamish's "living room," where you can find public art events, concerts, and the farmers market. If you're looking at Lake Sammamish houses for sale, but don't necessarily want to live on the water, consider living near the Town Center for all the fun activities and shopping opportunities. There is a fantastic variety of retail opportunities to experience in the Town Center.


Additionally, Sammamish real estate near the Town Center provides access to regional trails for hiking and biking. Properties within the Town Center are diverse, with a unique array of housing types for residents well integrated with the surrounding neighborhoods.


If you're buying or selling Lake Sammamish houses for sale, it's important to familiarize yourself with the abundant outdoor activities available in the area. Whether you prefer a beautiful day in the town filled with shopping, art, and music or if you'd like to bask in surrounding nature while on a beautiful hike or a leisurely paddle down the river, Sammamish is the place to enjoy a multitude of diverse outdoor options.
Whenever you're ready to move forward with your plans to purchase Sammamish real estate, be sure to reach out to a skilled agent like
Margo Allan
. Margo is a Seattle Magazine five-star broker who will help you get the most out of your waterfront real estate experience. Contact her team today to get started!